Opps
Got the boat pictures crossed up that is a pic of Derrick in the Crusier and Cork in the Duck.
Here is a shot of the tent cot,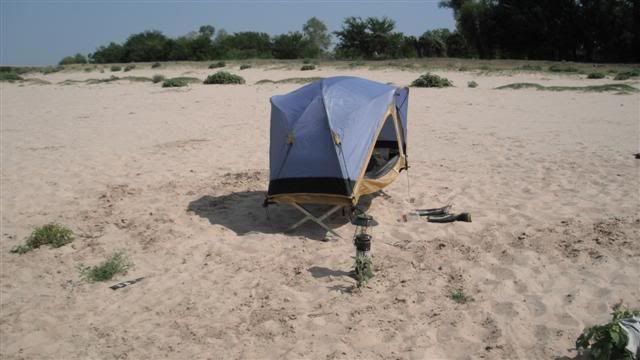 and since there is a fire ban we had to modify the way we cooked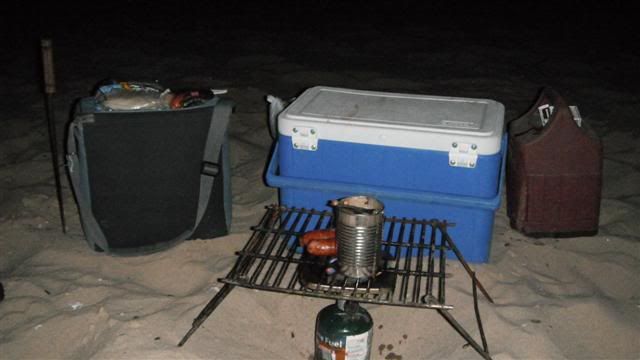 had some brisket ,ribs and hot sausage cooked and warmed up on the grill.
I picked a bass rod up and cast for awhile and hooked into this fellow , he gave me a fit for awhile.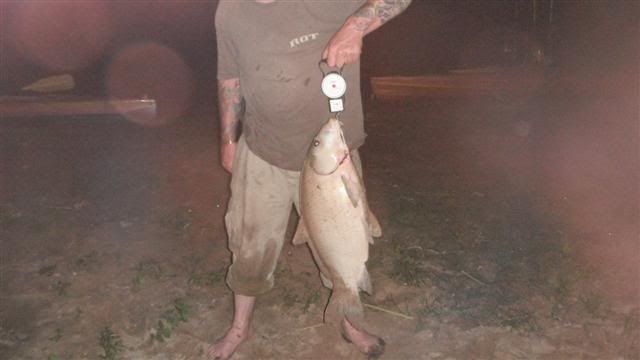 these things fight.
18 lb buffalo.
caught a couple big soft shells and a few fish gar ,fishing wasnt that good..
The next morning we did a lot of playing in the yaks, Cork tried out the Duck and wouldnt let her dad have it back and Derrick really like the Crusier with the flat bottom and easy handling..
I changed the seats around and Cork and I trying the Northwind tandem, she will fly with two paddlers , I weigh 200 Cork weighs 115 and she didnt even know she had a load.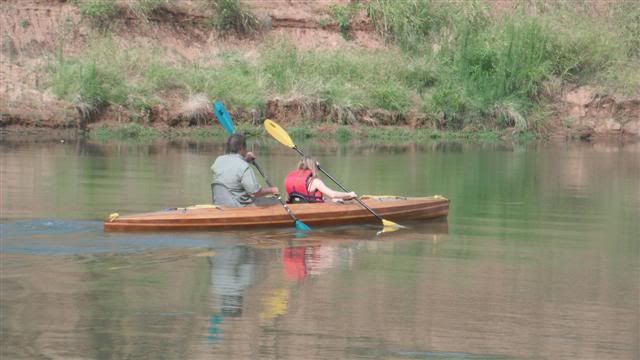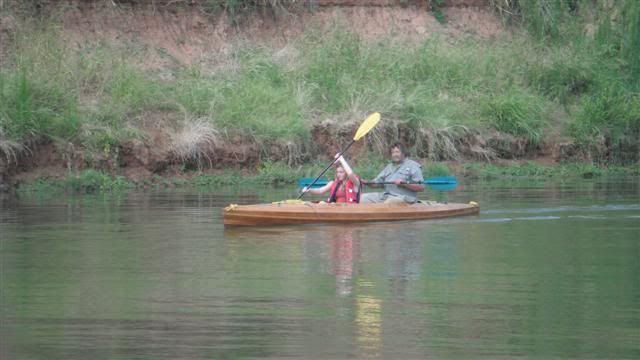 about noon we loaded and headed to the take out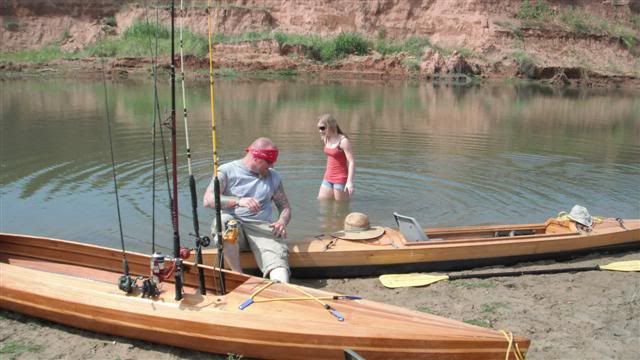 Cork was handling the 20 inch wide Duck like a pro ,kids are amazing.
All three of these boats are fast so we made the twelve miles to the take out in pretty short order.
We hit it just right on the camping , at dark a wind started blowing and it wasnt long before all of us was reaching for cover , paddling was not bad it is always cooler on the water and we had a breeze all day.
This was a shake down crusie for my new boat rigged for camping several days ,she passed with flying colors.had a blast with the sil and cork.
Ron