We always have a blast .
This was a test run for the North Winds yaks , it would be the first time we really loaded them
and saw how they handled the varied conditions on the Brazos.
Loaded and ready to start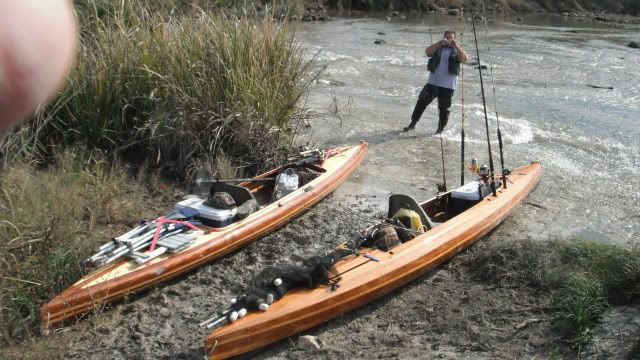 These boats have more cargo space ,wow , the front deck had very little in it.
Off we went ,the boats didnt even know they had a load .
We drifted fish and just enjoyed the ducks ,wildlife and a fish now and then . Weather was cool but one nice surprise the wind was light ,so it was an awesome day. Got to our location and set up camp ,built a fire put a couple rods out. It was 5 oclock some where so we broke out the salty dogs in our red solo cups
.
I think my buddy is relaxed and soaking it in.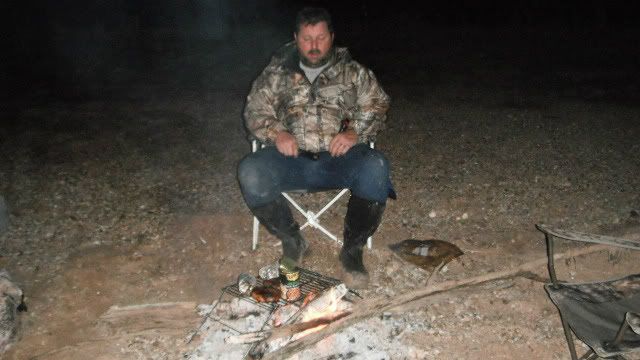 Darrel and I had not had any lunch so it was time to start the groceries ,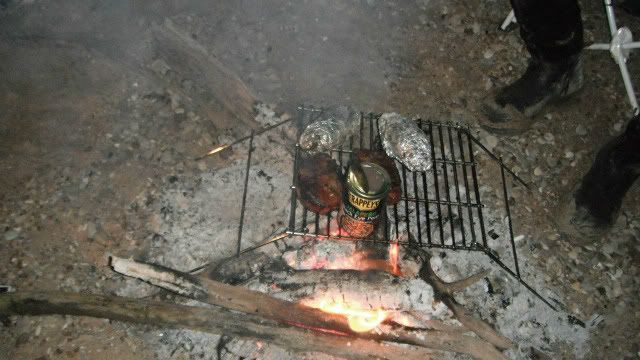 and it gets better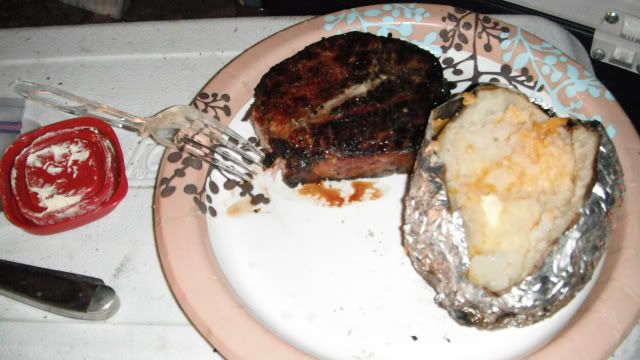 and better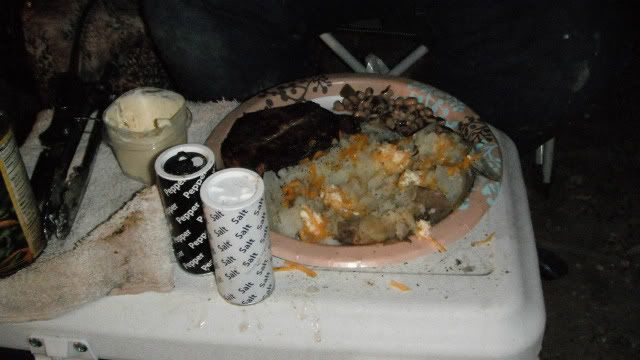 full bellies , a warm fire good friend and another good drink was as good as it gets.
The river was falling so the fishing was slow ,but we caught a few. my problem was all I could catch was these.
Dang they fight , but Darrel was the catfish man this weekend.
After a breakfast on the bar we slowly started breaking camp.
Loaded and ready to head upstream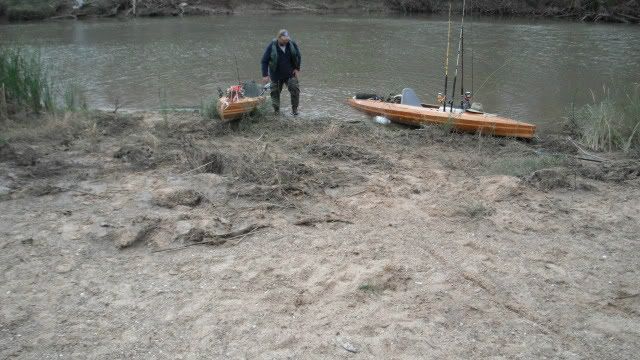 We were 7 miles down river and the North winds were awesome , we came up the river in just a hair over 2 hours , these are the dang est boats I have ever paddled .
This trip was a blast
Ron
I did miss the photo chance of the trip, I straddle my boat and then drop into my seat , well I am a little longer legged than Darell , I heard him holler I am stuck ,
I looked and he was straddle of his boat but was on a muddy bottom and couldnt get his feet loose from the bottom ,I grabbed for my camera but was laughing so hard I missed the shot.