And the saga continues....one of my coworkers ask if I wanted to go fishing. I said sure. Lets go gar fishing
I let him use the jem paddle board.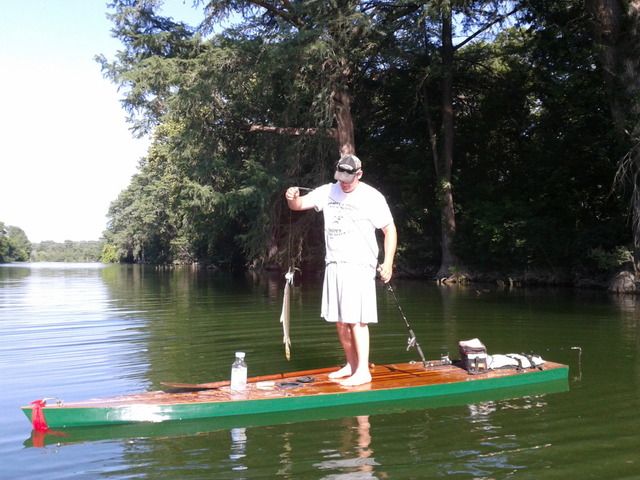 Its a small one. But its a fish.
He said now what do I do? I told him to put that glove on and use the needle nose pliers to get string out of its teeth. Then he ask, have you ever done this before? I said no I just read it on the internet LOL!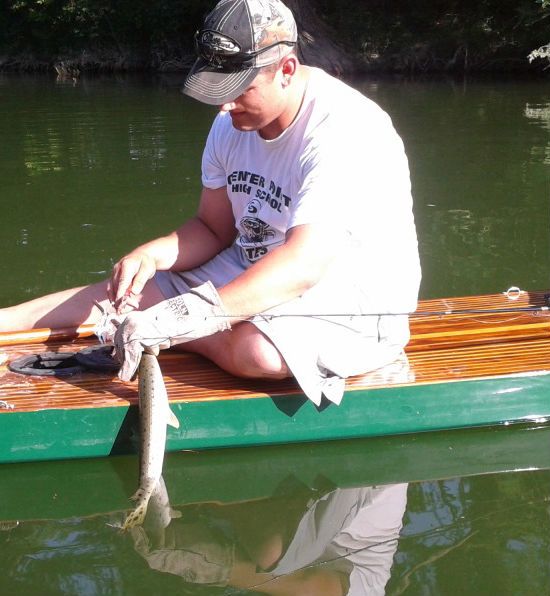 It was a pretty fun time. I need to make some type of a wooden wedge to hold their mouth open to make it easier to get the string out.. Man those things have a lot of teeth!
Crazy thing was when he put that thing back in the in the water it started to swim away. Then turned around and tried to get back on the boat!