Hi all. I've been checking this site out for a year or so and finaly decided to take the plunge and build a Laker. The whole project was done on the cheap and used ply offcuts instead of whole sheets. This made things very...er...interesting to say the least. Donated paint and left over marine varnish added to the savings. I left frames two and three in as bulkheads for extra flotation.
Anyhow, Today she was launched. I'm impressed. Thanks for a great design Matt.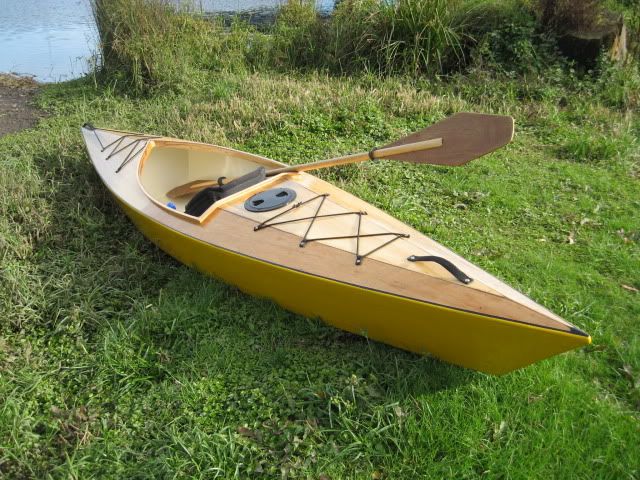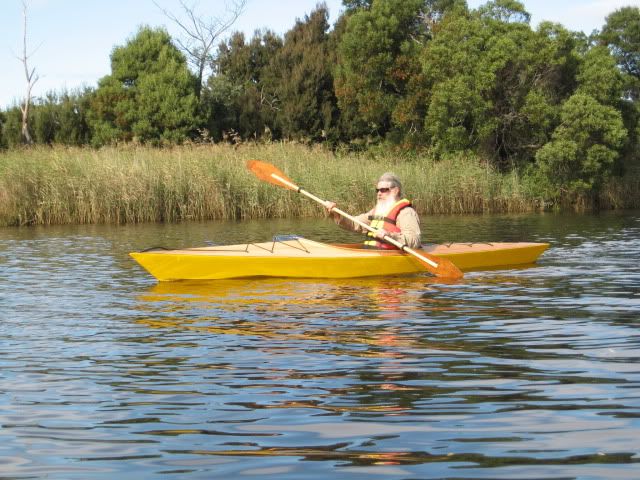 The bungee anchor points were made from the webbing from an old bicycle helmet. The seat anchor loops and carry handles are from 1" webbing. The handles are three layers thick with strips of 2mm rubber between each layer.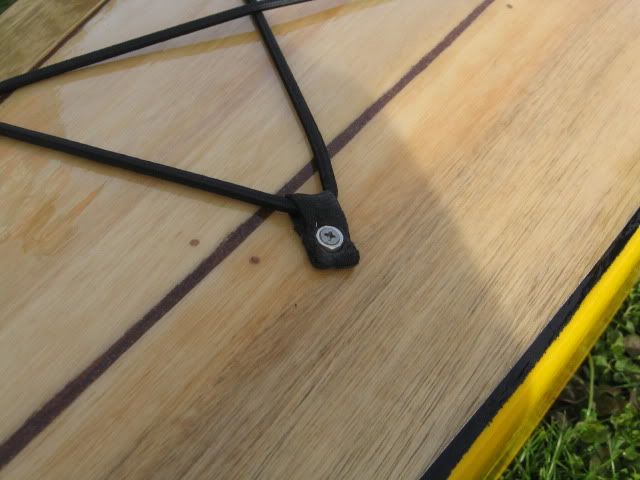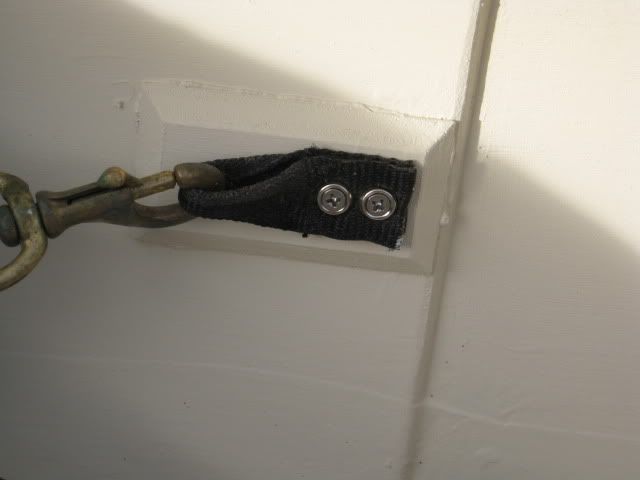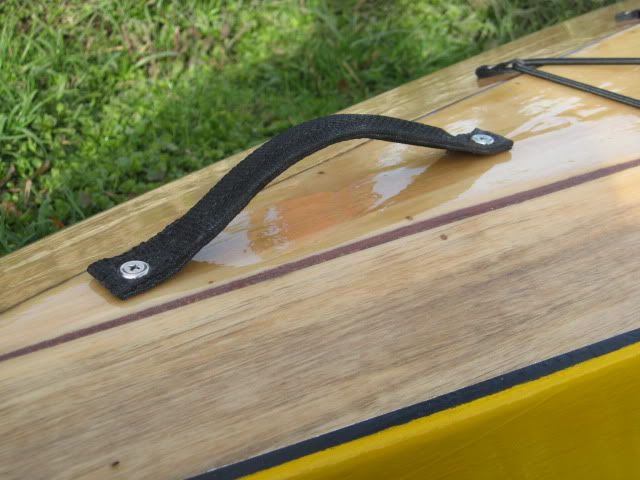 Most of the morning was spent cruising around in the Mersey River at Latrobe, Tas. The Laker handled great, really easy to paddle. My son had a go and now he wants one too. Maybe next year.