I took a little ride to Lake Pontchartrain today for a crab boil. Just for fun, I brought the Free plans Laker with me to let everyone take a little paddle.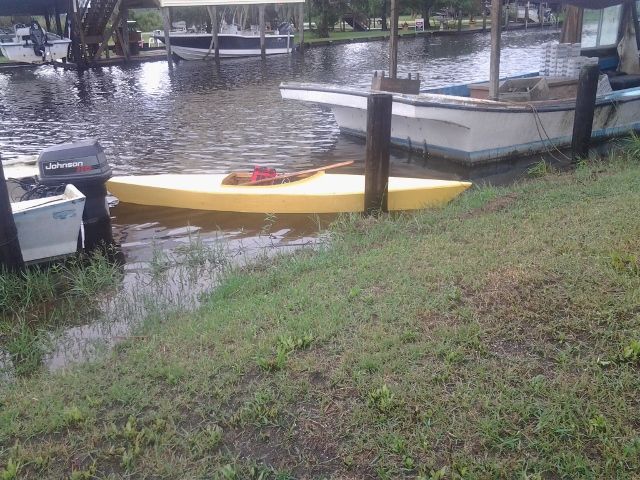 Walter takes a spin.
Pontchartrain crab boat. The rig that grabs the trap floats and brings the trap to the fisherman is pretty interesting.