Hi David
I sat down last night & checked the drawings against the drive & I found one thing without a second dimension & not in any other drawing.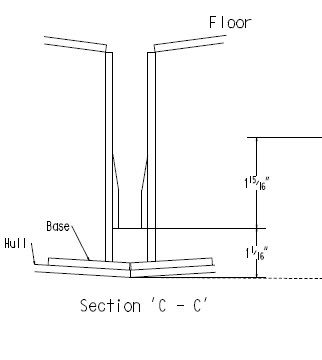 The locator for these to sit against.
My plan of attack for today is to work out where the drive is to sit.
Clean the fillet in the centre joint where the "Base Plate" will sit.
Cover the area with duct tape & sit the "Base Plate" in position & glue it back to gether.
This will give me the "V" in the hull.
At the same time I can start to glue up the "Well"
When they are both dry I then can trim the lower edges of the "Well" to fit the "V" of the "Base Plate" & the glue them together.
Once that is done I will then trim the top to suit the "Seat Assembly"
I am thinking of slitting the seat just forward of the hold downs for the Hobie Drive & then raise the front section so it will drain back to the well & not fit a front scupper at all.