Hi Morten. I'm finding your 3D model really great to have. Here is a section of the motorwell which I've been studying: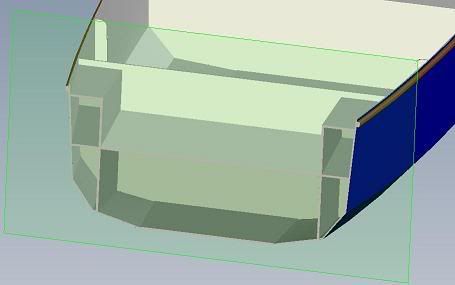 My question how should join the motorwell bottom and sides? I am thinking I should I cut slots in them, and assemble the back going from the side of the rear seat towards transom, filleting and taping as I go along ... hmmm .. but this would leave the motor well sides untaped to the transom.
How about I cut the motorwell bottom into 3 pieces and add glue battens to the motorwell sides? This way I can tape the motor well sides to the transom.
Shouldn't there be a scupper on the transom just above the motorwell bottom?
Added more instructive pictures: