It has been quite a while since I've been able to post my progress. Two weeks ago I had my colon removed so that has slowed things even more. My houseboy assistant has been helping me with the boat so he has picked up some skills that allow us to continue. I think with this arrangement of keel and runners any bottom flexing will be minimized.
You can see the keel here and it is about 1.5 inches wide by 1.5 inches high. The runners are the same width but only 1 inch high. The glass cloth will easily hold this in place. I have decided against using any kind of metal strip on the keel and runners. If there is excessive wear I can easily plane a new smooth surface and add another piece of wood to replace the worn areas.
The keel and runners at the stern look capable too.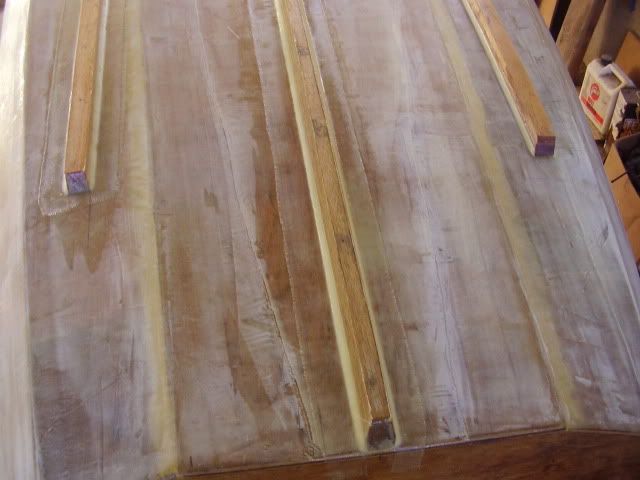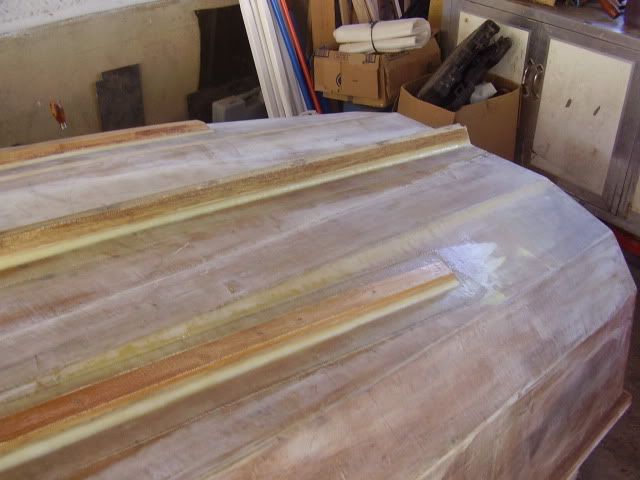 You might notice that the port runner in not yet glassed. We should be able to finish that today.
The sunshade is complete and after epoxy primer and paint have been applied on the bottom we will turn it over and assemble the shade. It should look really good. A very good fishing platform for me here. I am getting excited about launch day!
Dan in Davao