G'day Jack,
The pedals pivot.
Rough draft is done.
if this thing works, i will re build it, taking more care of detail, but for now, the blade is vertical, moves freely and should be OK. The only concern I hve really is if the blade is heavy enough to stay down while underway. Will find out tomorrow.
Jack, this is my pedal set up. i pought a set of kayak braces from a local kayak manufacturer, fitted a nylon hinge to the foot plate and then the steering pedal to the upper half of the hinge. A rope leads from there back to the steering wire.
Rudder up
Rudder Down.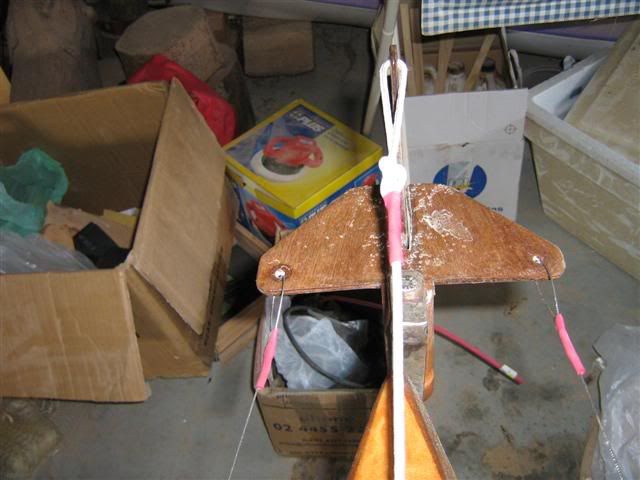 As I said, it is not real pretty and my mounting bracket is not quite square but it will do for now. This one was only to see if it would work in ply. If it does, ore needs some refining, the next one will be much better.