Thanks for the comments guys.
Had a pm request for details of the hatch so will post a couple of pics here in case others are interested.
Hatch closed
Hatch opened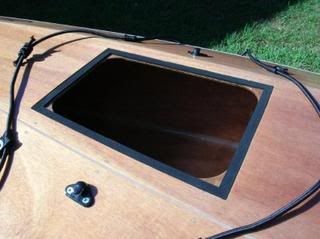 If I were doing the rear hatch again I would put the doubler for the opening on top of the deck to build it up a little to prevent water on the deck from dripping in when the hatch is opened. It fits well as is and keeps out the spray from a hose. I think I'll leave it as for now as it's fine for a six-pack and a couple of sandwiches.
Hatch lid with self adhesive neoprene strip.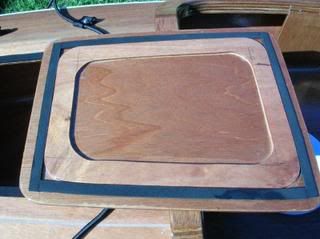 Internal doubler with neoprene strip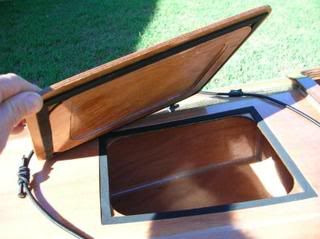 The hatch lid doubler was made from the cutout from the hatch opening. The rubbers do not fit on to each other but form a double seal side by side.
Front hatch is of similar construction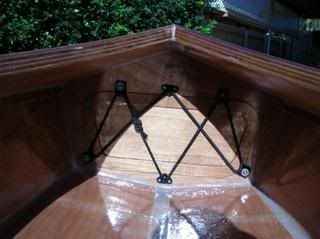 This seemed like a good idea at the time but it was made to also act as a foot brace for a person my size. It works just right for me but my preference now would be to omit the front hatch/bulkhead, just have the deck reinforcing as in the plans and put in adjustable footrests. Makes it more adaptable.
More water proof storage under seat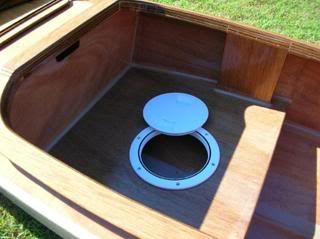 Hope this helps any prospective builders.
As John the Pom says:
Quote:
I Just love the fact that if'n you ain't happy with any aspect of these boats just cut it out/off and put something else on.