I'm a little late posting, but I have gotten quite a bit done on the Swamp Girl. I came back from vacation early and decided to finish this boat while I was off work.
This is 3 coats of graphite epoxy. I think I used too much graphite because I got a very solid black coverage with the first coat.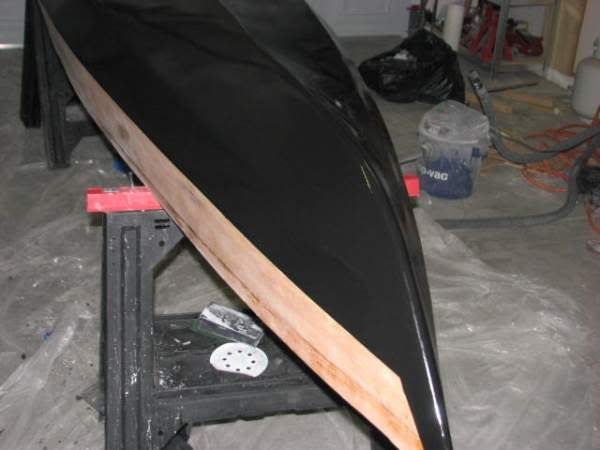 I am covering all surfaces inside and out with 6 ounce glass.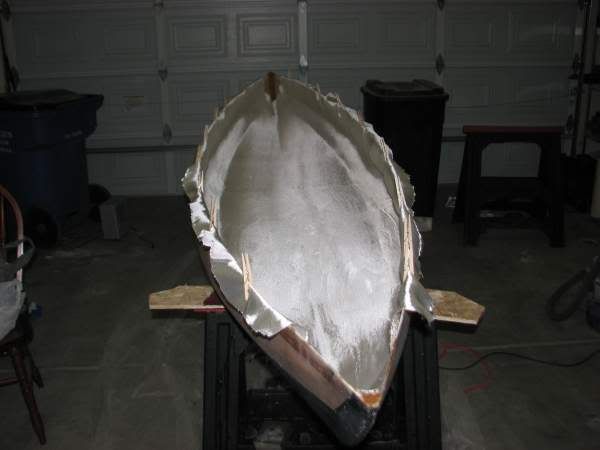 For my first attempt at fiberglassing, I am very happy with the way the inside glass wetted out. It was not much more difficult that the outside. I did the ends first, about 14 or 16 inches using scraps of glass.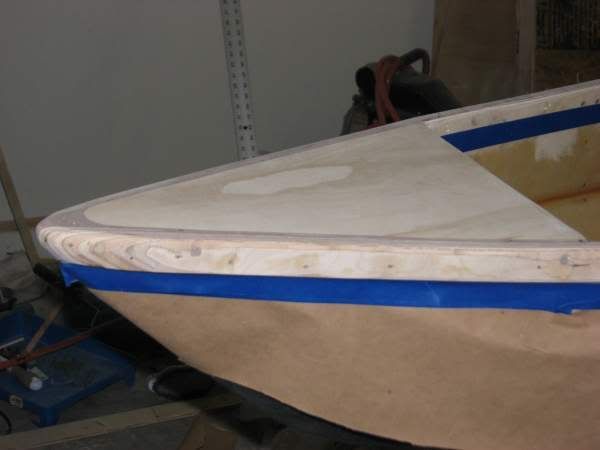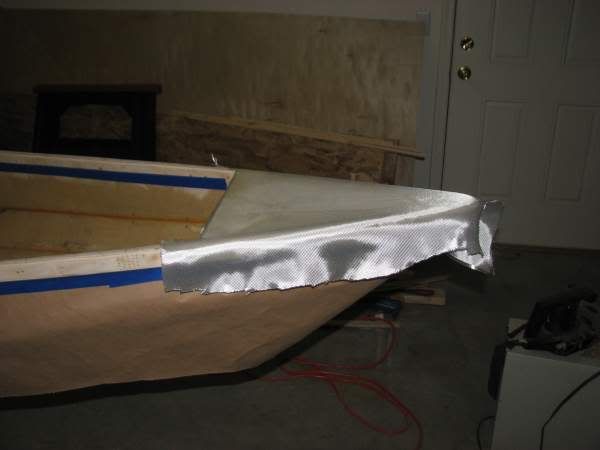 I used 3 layers of plywood for the outer gunwale and covered it with 6 ounce tape, probably not neccessary, but I have the time and tape.
I have the inner gunwale completed and will take pictures tomorrow.