Wow, Thanks guys.
But the piccies aren't showing all the mistakes.
I think the rounded decks are more trouble than they are really worth. Particulary so if doing it by eye, the way I have done. If, in the unlikely event that I ever decide to do rounded decks again, I will be asking Matt to draw them.
I am starting to enjoy this build again now.
Did a lil filleting to the inside seams where the decks meet the side shear clamps.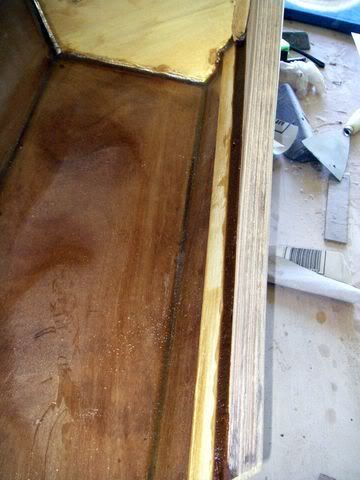 Still cleaning up the fore-deck coaming.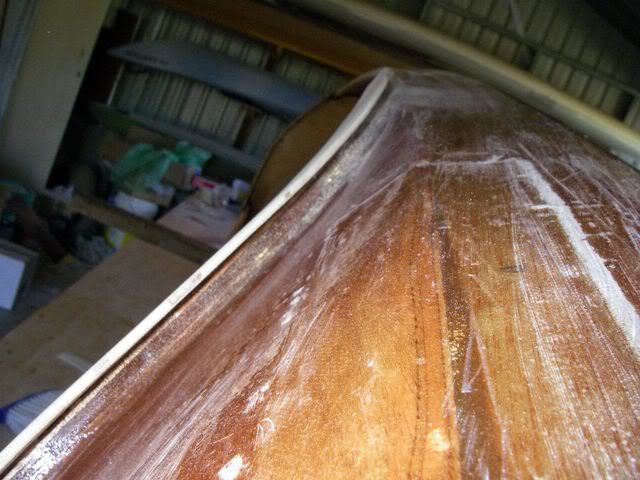 Side braces screwed on to the side of my work bench with batten screws have proved priceless. quick and easy to fix in place - and remove to shift from side to side. This helps me to stand the boat on its side when needed.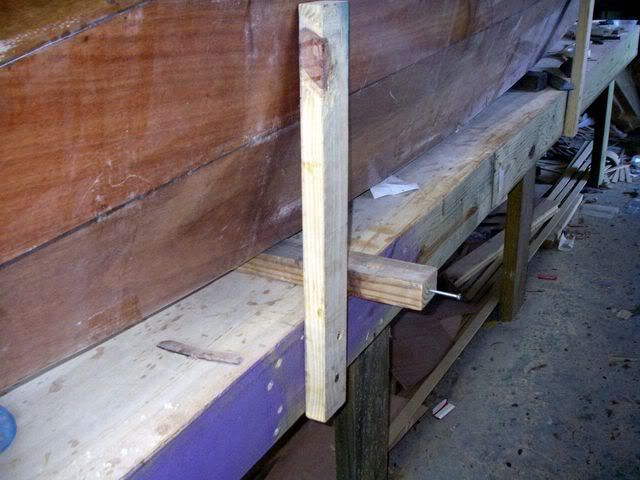 Very handy for working on the inside of the tumblehome panel.
In between resin coats, I have been playing with a Chuckinator style seat.
I called in at a scrap yard the other day and picked up a heap of very old Hoop Pine in short lengths. Ripped a bunch of em down.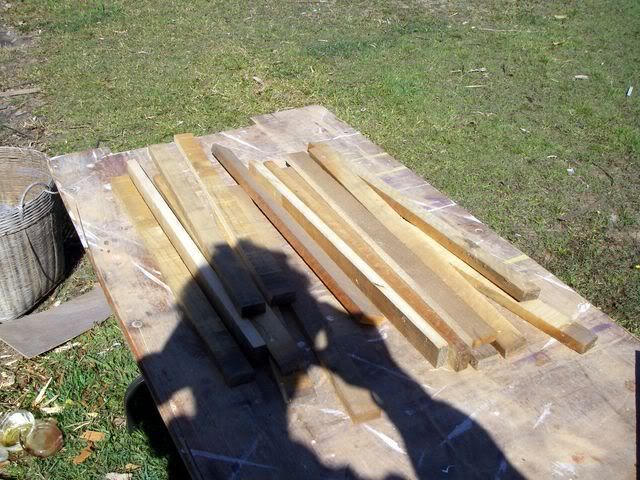 Dressed em up with a belt sander. The one on the left is before sanding,
The one on the right is after.
Playing with the seat base