Matt and the rest of you....... This boat is bloody awsome..stable quick and beautiful.
KJ i varnished bottom for no particular reason and yes I do think it was a waste of time
Scott the lizards were printed from computer onto ordinary white tissue paper then wetted out with epoxy and straight after this the matt was appllied
The sounder gave great readings thru the epoxy graphite
boat doesn't need a rudder and i am still getting the hang of rudder steering.
One day its a skill I may need if battling a strong wind but generaly boat tracks straight and true
some more pictures to finish of this build thread will post in out and about from time to time
We should see the bright work steadily dull as the boat gets more use
when I redo varnish at a later stage I might go for satin finish.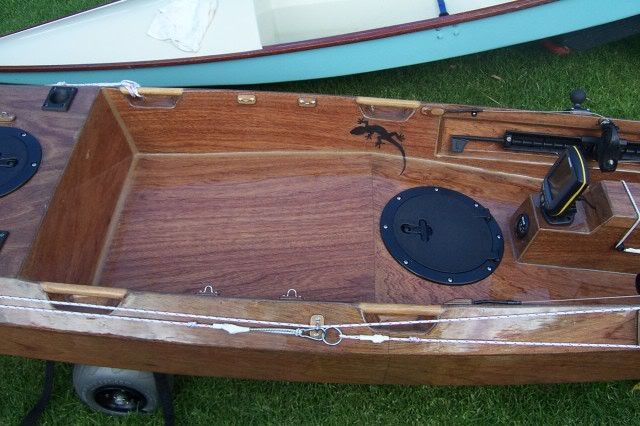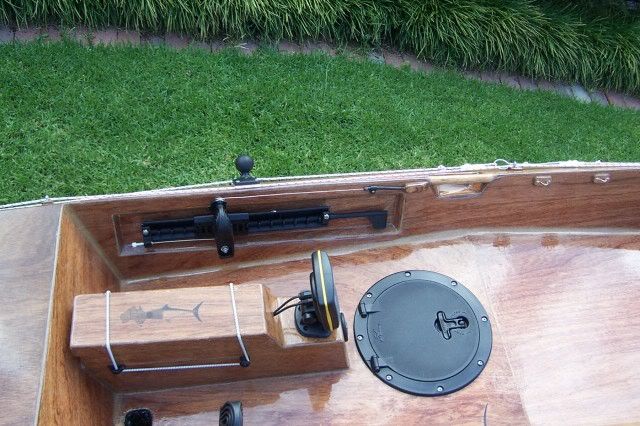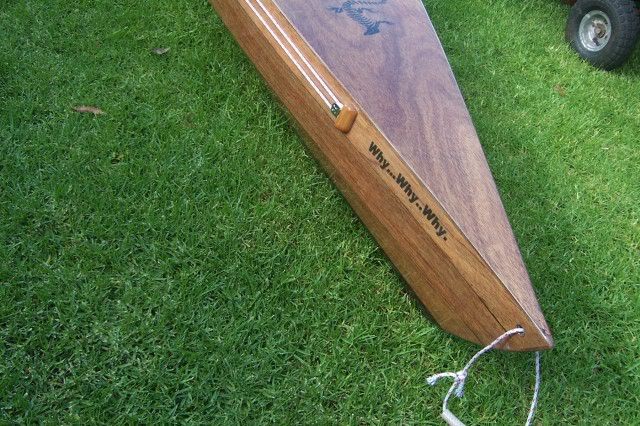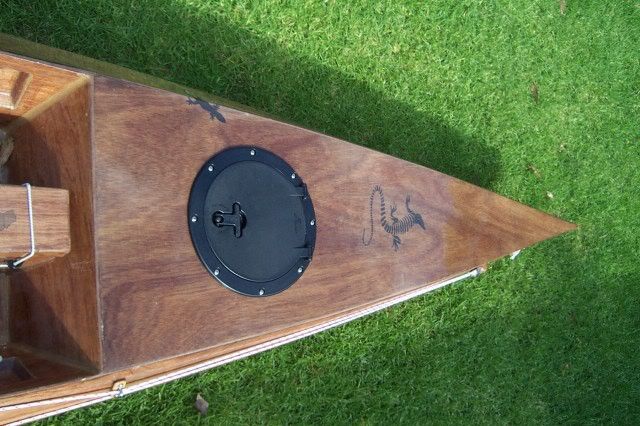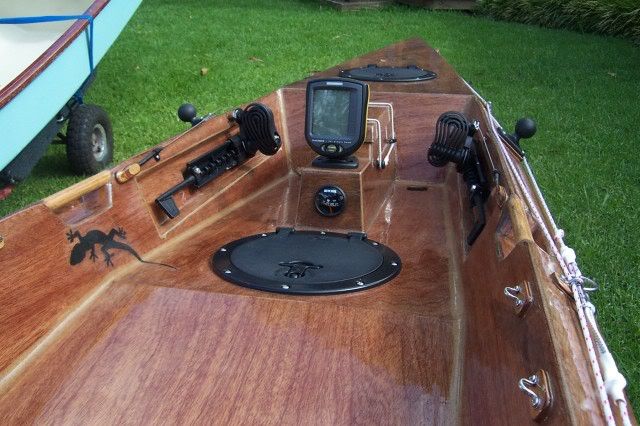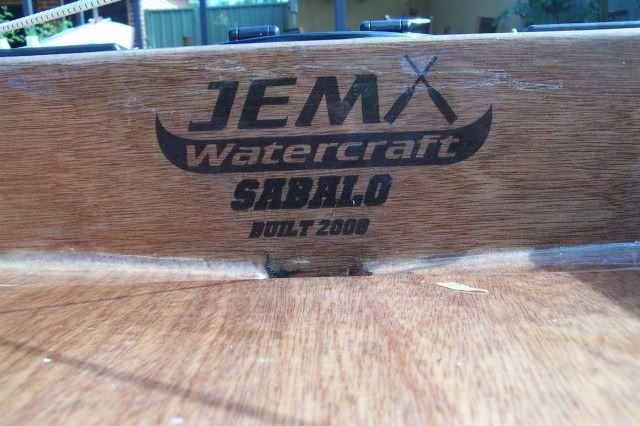 Thanks for all your imput this was a project well worth doing........Whats next