OK,
Where was I?
Oh yeah,
Got a little more done this morning till it got too hot to do much of anything.
All the panel stitches are out and preliminary sanding is done. Re filleted where the stitches were and cut a couple of tacks to get the final fairing right on the bottom centre seam. For some reason lately, I allways seem to have trouble getting this one just right the first time.
After cutting the tacks with a hack saw blade, I push and pull the panels into the rights shape and prop it with wedges to hold it in place.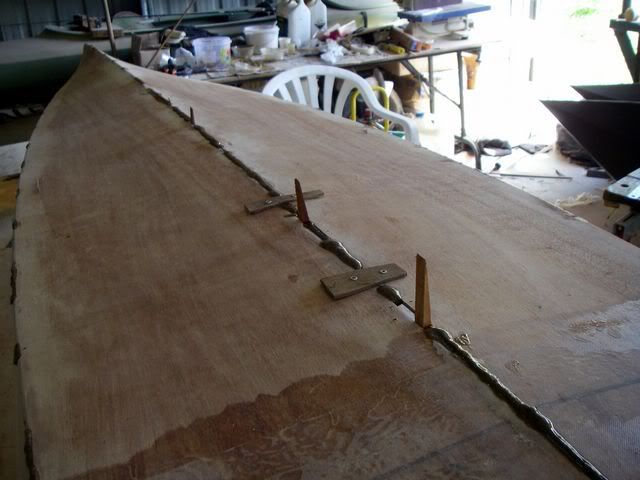 It is well worth going to the extra trouble to get the hull shape right at this stage. It will make all the difference in the way the boat performs later.
Sometimes you gotta do what you gotta do.
this also works to help keep the panels level with each other.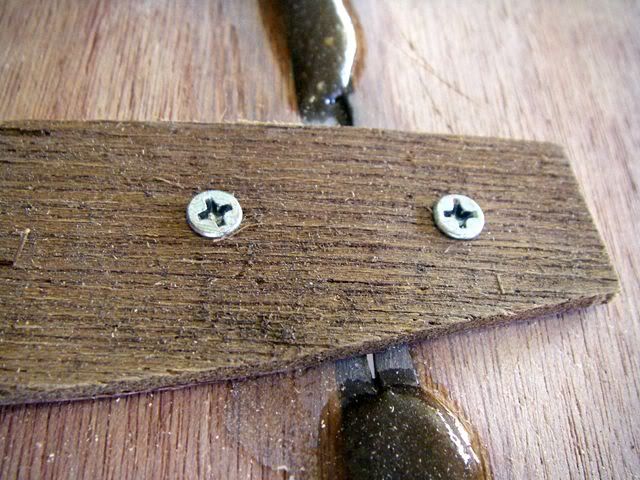 While this was setting up, I marked and cut my sheer clamps.
I like the lines this one is taking.