Hmmm.......now that I've put the first coat of paint (blue) on the hull, I'm having second thoughts about the colour.
I'm thinking I might go with a green something like what's shown below.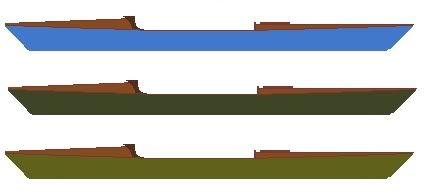 I'll have a think about it and decide before the weekend so I can continue finishing her off then.
If I was any more indecisive I'd almost be female......
.......
( Ooooh, did I just say that out loud? )