Finished the hatch and attached the rod holder today.......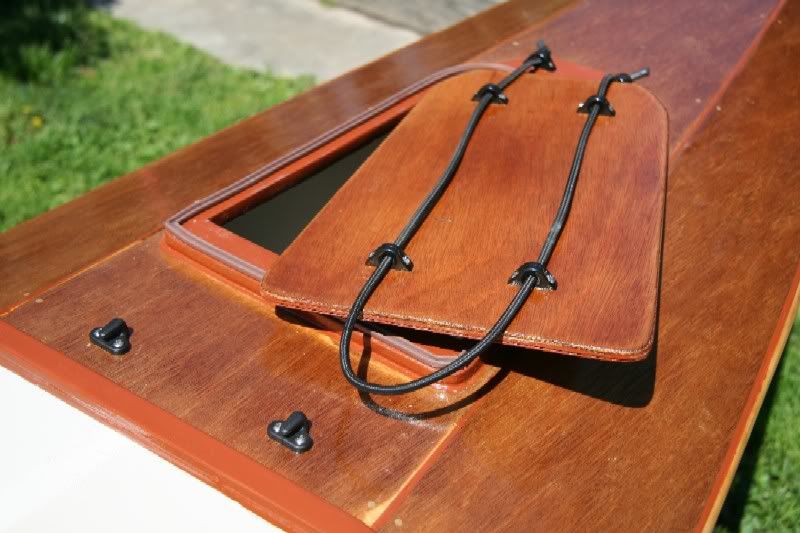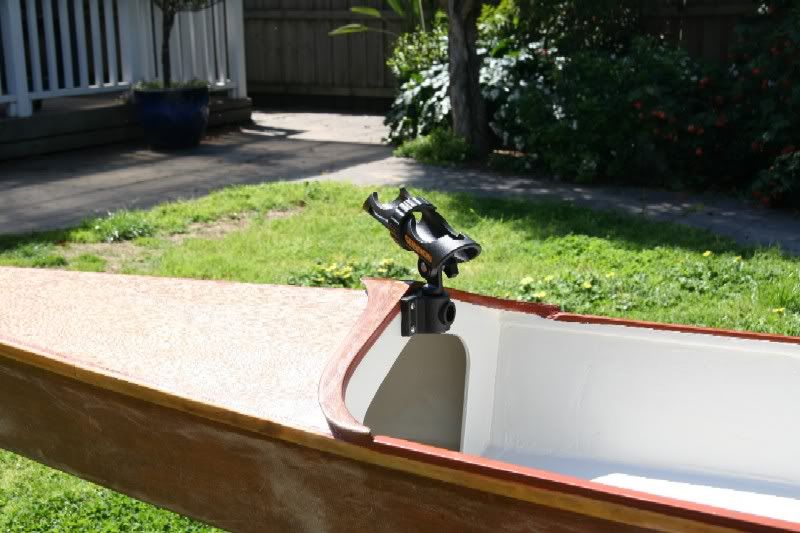 ......then flipped her over and applied another coat of epoxy to the hull.
I'm getting really twitchy now to get her on the water but it's probably a few weekend away yet.
While the resins curing and paint drying I'm using the time to loft out and cut the panels for the Paddleboard.
Overlapping projects.... A great way to minimize downtime!