Bemm 52 wrote:
The work bench is picking up some patina too..................
Thanks Paul…….that's one way of putting it
Laker # 2 build is going along according to plan…mainly.
She's all stitch up and ready for tack welding....Umm.....except...
The only conundrum was the bottom panels sagging inward in the middle between frames 2 and 3…… I think it's called "oilcaning" (?)
Despite no end of tweaking the stitching and fiddling about, I couldn't get the centre line to run true.
I finally sorted it out and am posting this in case it's of any use to other builders with the same problem. The solution was to employ a good ol' fashioned prop.
Possibly fairly obvious an answer, but I stood there scratching my chin for quite awhile before it dawned on me so maybe this'll save someone else a bit of time.
The pictures below sort of shows in profile the inward curve of the bottom panels. It doesn't appear quite as obvious in the pics as it was to the eye…but you get the idea.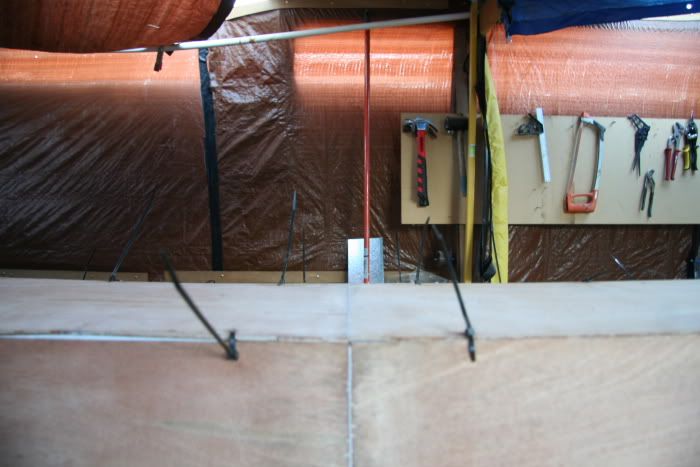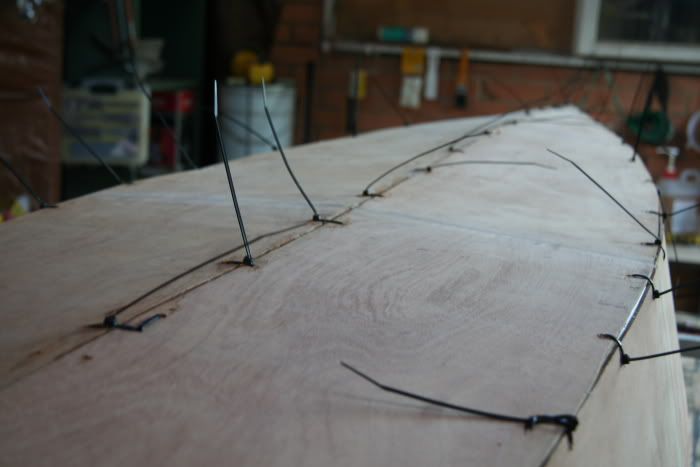 With the Laker upside down on raised stands above the bench.........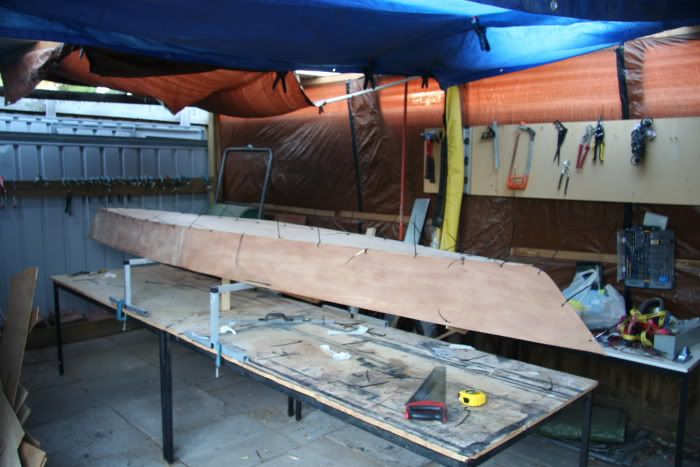 .......a piece of pine cut to the right length is wedged in from the inside centre of the floor (where it sagged).....
.....to the bench top. Chocking it with a piece of ply pushed the panels up just the right amount to straighten the line....
And
now
she's ready to tack weld.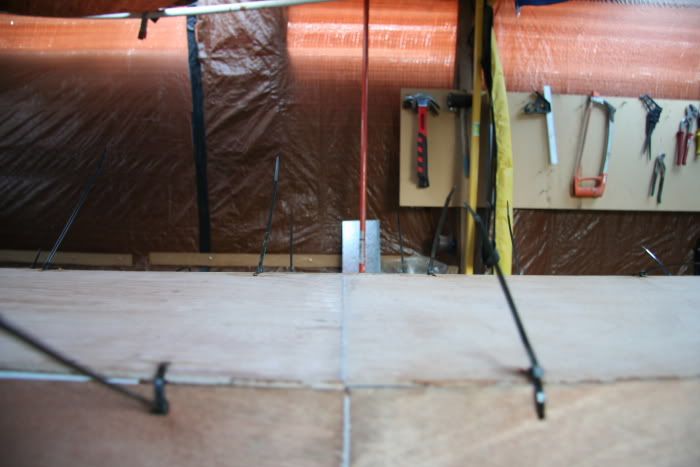 Hope that all makes sense.