After having the laker out on the water a few times I thought it was time to get it finished up. First was cutting the hatches: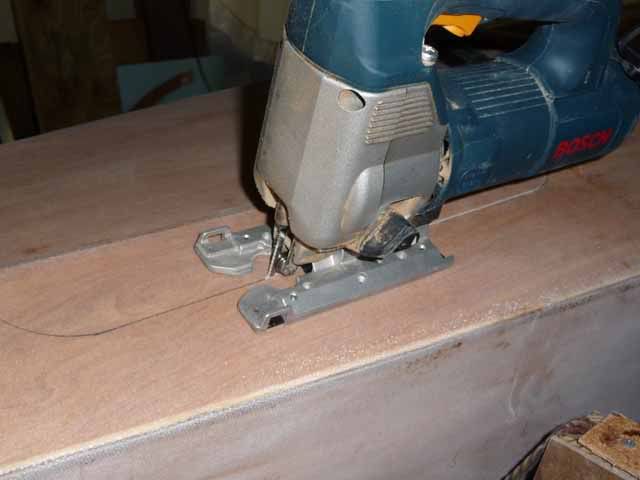 I used a Bosch T101 AO blade. It is smaller blade that allows cutting a narrower kerf and tighter radius. There was absolutely zero chipping using this blade. I was very pleased with the way it cut the plywood with no other safety precautions to prevent chipping: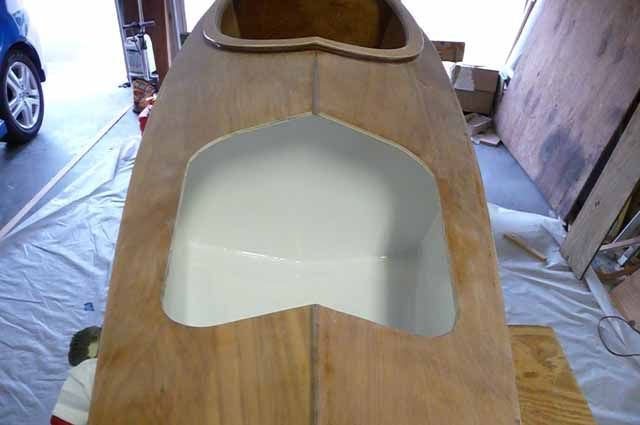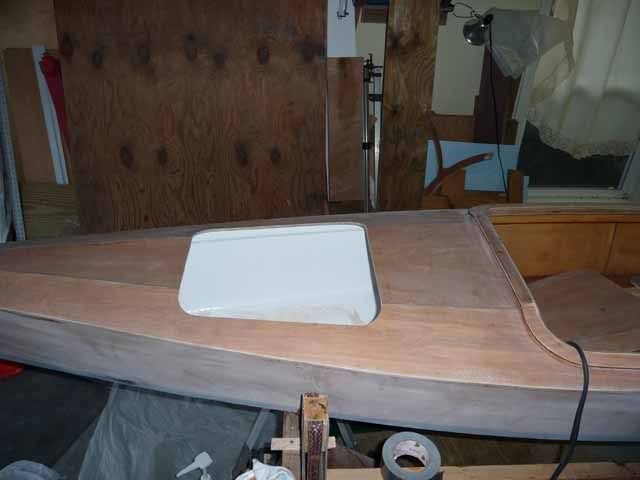 That done, I started cutting the hatch sill and spacer pieces and checking their fit:
They look pretty good after gluing and three coats of resin: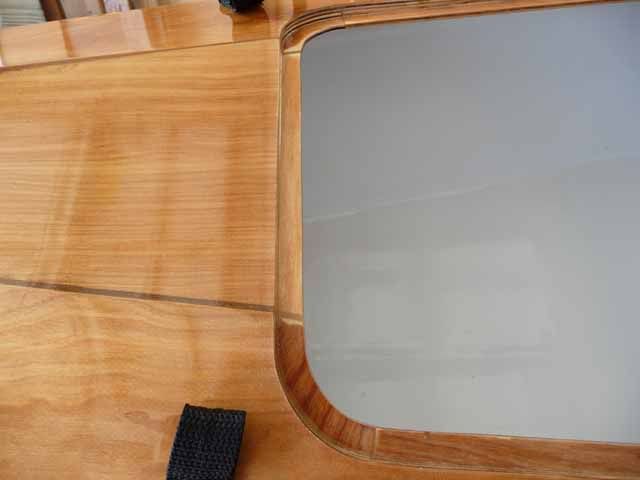 After getting that done, I glued some backers on the underside of the deck for the padeye mounting scews and drilled the holes for the 3/4 inch #10-24 machine screws I was using. To prevent water infiltration into the deck wood, I drilled 3/8 inch holes 9/16 inch deep, wiped some paste wax on the screws as a seperating agent and screwed nylock nuts on the ends of the screws. Then placed the screws with their nuts into the hole before carefully pouring thickened epoxy into the holes. The next day I backed the screws out of the holes: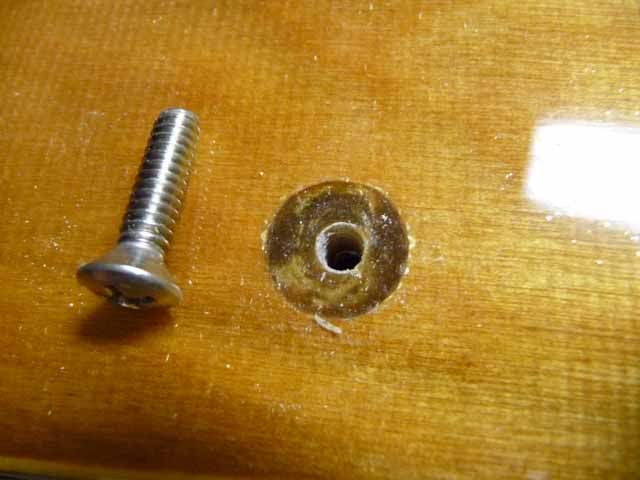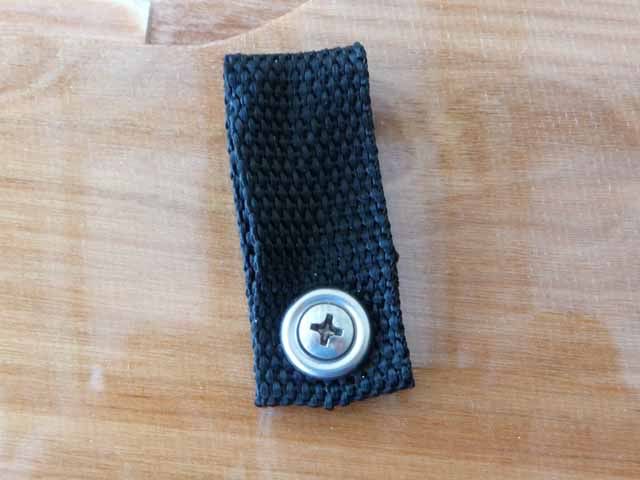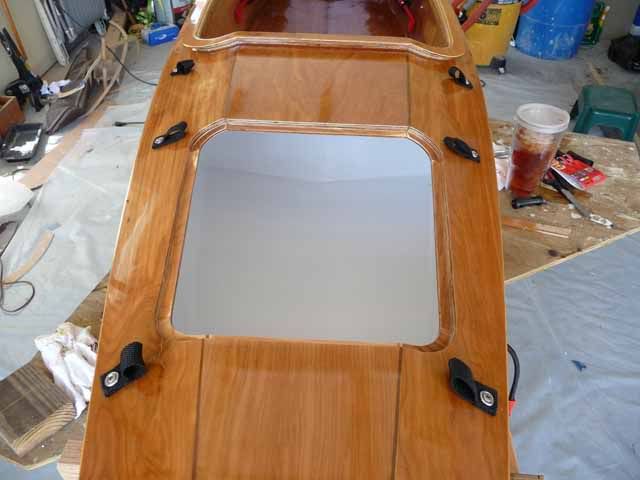 Then it was time to get the final varnishing done. A good part of one day sanding with 220 grit wet/dry sandpaper between coats was a drag in the summertime temps we have here now, but I now have three coats of varnish on it and am relatively satisfied with how it looks: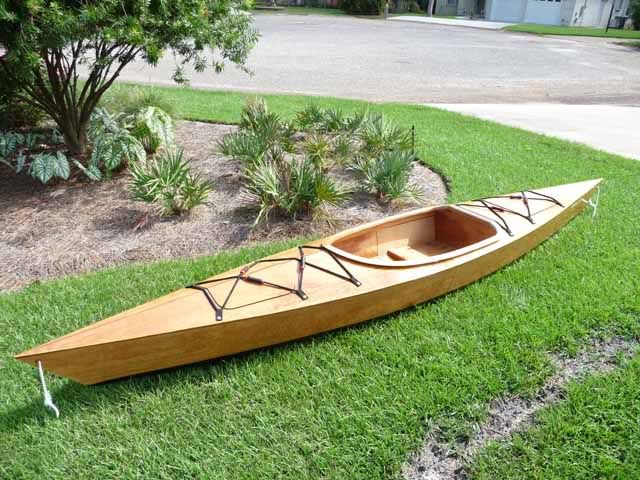 Once again kudos and thanks go to Matt for a wonderful design and excellent plans. And thanks also to all the people on the forum who are so helpful with suggestions and advice to a novice builder. Now I am thinking of the next build. I have the Okwata plans in hand, but am contemplating doing the Buccaneer 10 first so the grandkids will have something to go out in with me when they visit and Carol may prefer a smaller and stiffer feeling boat. Well, we'll see. I leave next week on another 6 week trip so I will have time to think about it.
The saga continues.
Bruce