Ray....
I've put together an explanation of the anchor arrangement I used on the Cape Fear.
1&2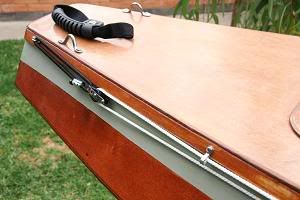 Same fore and aft
3a
Provides quick release if you have to take off in a hurry. Just pull line out of cleat and it will run through the steel ring as you paddle away......or are pulled along by that big fish
When you return look for the red float, feed the free end of the reel to cleat line through the ring and secure it in the cleat again.....and you're anchored
3b & 3c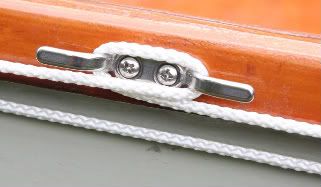 4 & 5
6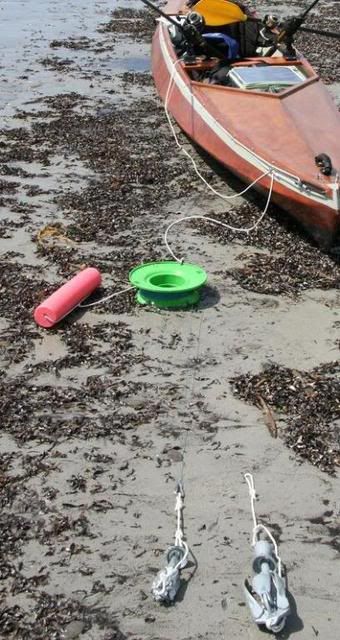 In this photo the anchor is deployed from the bow so that the kayak is facing into the current or waves.
Anchor from the stern to face away from the current or waves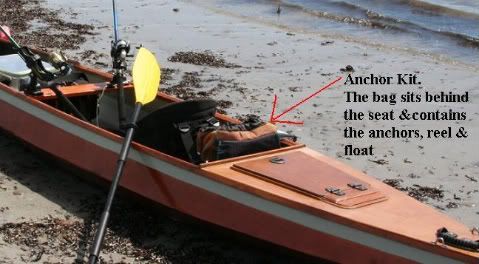 A couple of extra points:
I used 80lb fishing line from the reel to the anchor but will be changing that to the same 4mm nylon as used in the rest of the set up. I've found that the fishing line is a bit hard on the hands when winding the anchor back in.
The green hand reel used for the anchor line has a couple of grooves cut into it so I can tie off the anchor line at the length (depth) required. This is to stop the whole lot unwinding while its floating. (I'll get a pic of it up soon)
I have two folding grapnel anchors. 750gms and 1.5kg. I've found that the 750gm anchor is adequate for most situations but carry both in the kit bag just in case. There's a snap hook on the end of the anchor line and I just clip on whichever one I want to use.
Hope that's clear. Let me know if there's anything that doesn't make sense.