Posts: 57
Joined: Thu Jan 15, 2009 6:34 am
Type of boat I like: OKWATA.
Location: Townsville, NQ, Australia
Went fishing again tonight and this is the only one I got. Better luck next time.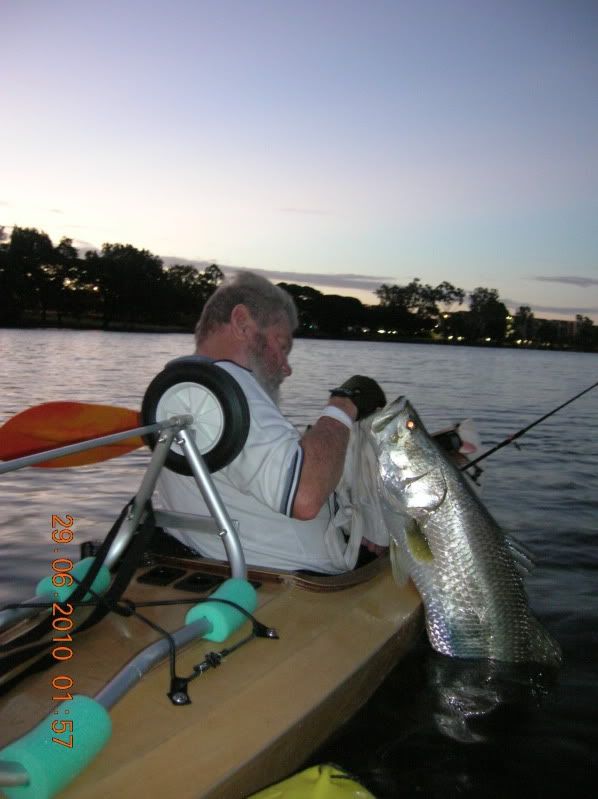 Ossie Bruce OKWATA Wet at last
North Queensland
Australia
---
Site Admin
Posts: 4865
Joined: Fri Jun 18, 2004 8:14 pm
Type of boat I like: Wooden
Location: Greensboro, NC
Contact:
yea, what a disappointment.
.
-Matt. Designer.
---
Posts: 57
Joined: Thu Jan 15, 2009 6:34 am
Type of boat I like: OKWATA.
Location: Townsville, NQ, Australia
I went down the river fishing again last night, another barra 800 long, but the bloody fish jumped in with me
, with a mouth full of hook's and sharp bit's,
I pushed it back out into the water and played it for another 10 min before letting it back in, it was a lot better behaved this time
Ossie Bruce OKWATA Wet at last
North Queensland
Australia
---