Been lucky with weather last couple of weekends.
Got the outside seams done then a couple more coats of epoxy on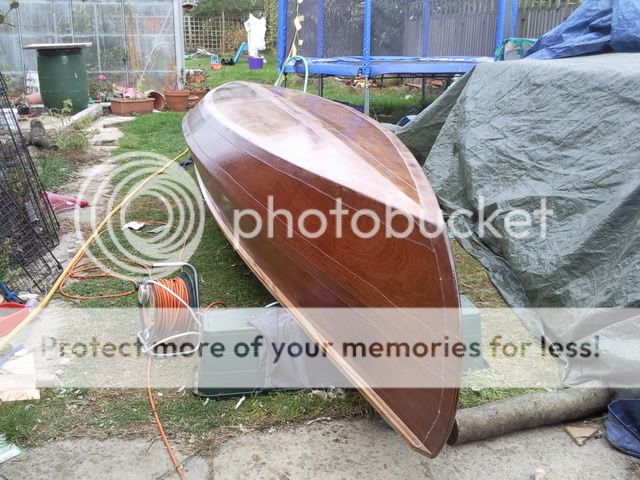 My most important epoxy tool!!
Just need to Graphite the bottom, install some seats and bulkheads and she's all done.
I don't think i can wait that long to get it wet though.
Might take it out for a spin 'just to check the trim for seat positions and such' before the finishing touches.
Did have a problem with amine blush and it didn't wash off like the epoxy literature said.
If i sand it down and recote it should that do the trick