After a couple years and several hundred miles of being bounced off rocks pulled up concrete boat ramps landing on gravel bars the T-V needs a touch up on her bottom.
Examining the bottom most of the wear was on the first 2 inches of the bow and the last 2 inches of the stern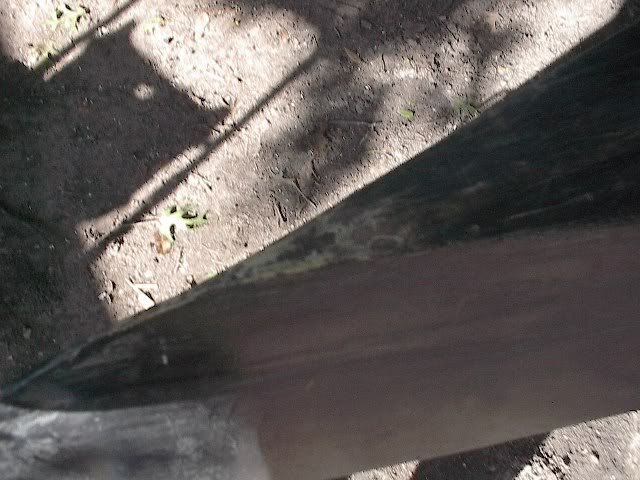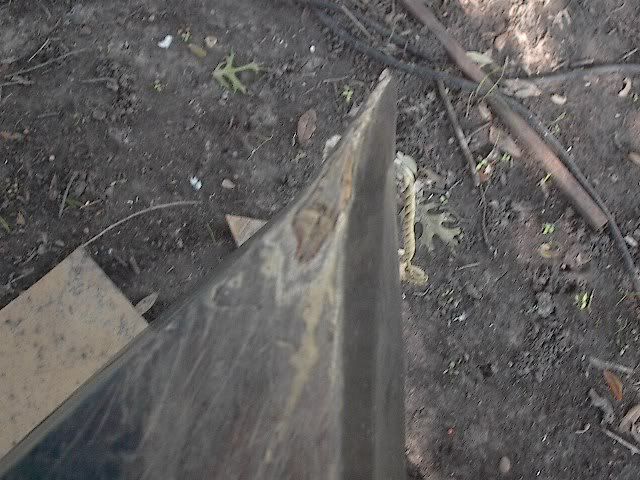 I did some sanding preping her for some more cloth and rosin.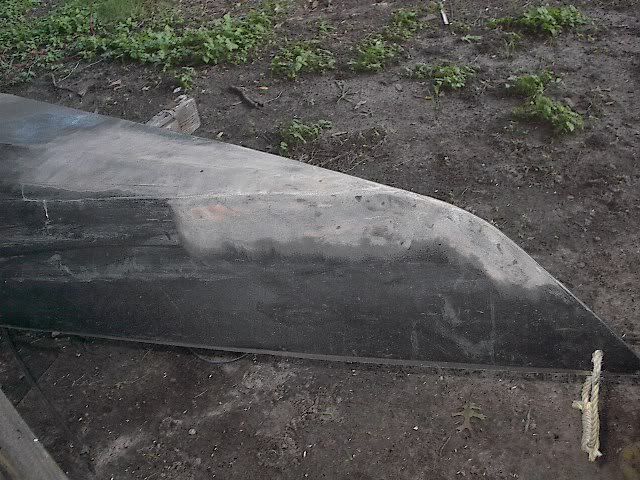 After I get her back inshape I think I am going to put on some short wear strips.
More tomorrow.
Ron