I started back out into the lake and it was getting rougher, she is long enough to handle some serious waves without taking on water. I hit three are four hard licks with the paddle and then sat back ,the glide was awesome straight and long even into the waves,now my seat is loose no footpegs so basicly I am just arm paddling ,I started setting down on the paddle and watching the gps ,now I am fighting wind and waves. the gps started climbing and at 6.5 miles an hour I just sat back and laughed. turned around and paddled with the wind back to the launch.laughing all the way.
Couple more pics.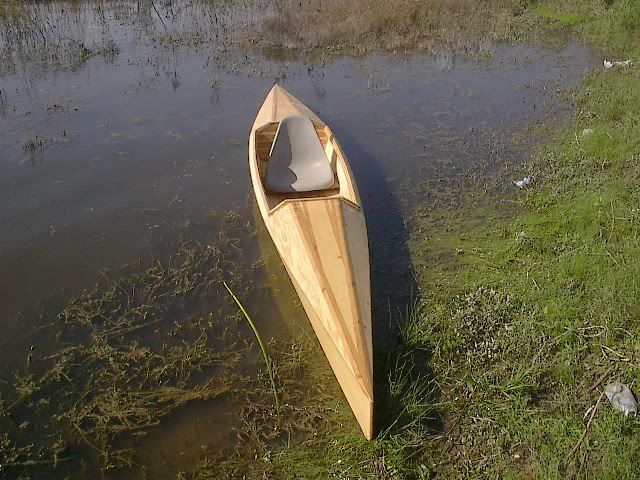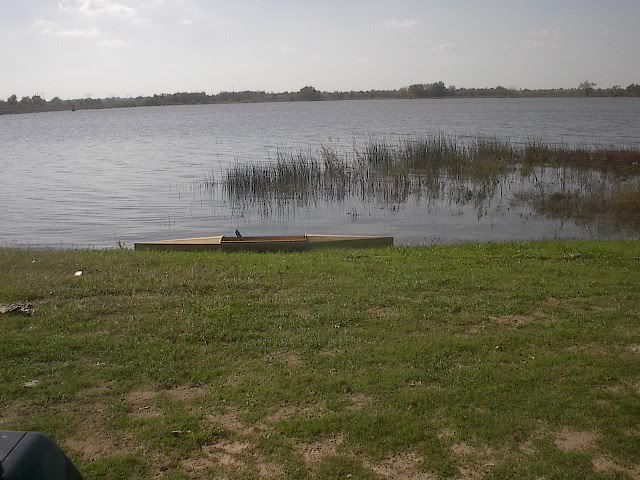 The last thing I was worried about was as narrow as she was might sit to deep in the water but with the long water line I think she floats just a shallow as the Cuda.
Needless to say I am tickled pink ,she will heel,fast good glide and so easy to get up to cruise
plenty stable, with decks now wind effect at all no weather cocking.
I LOVE THIS BOAT
Now I need to go put in the pegs put a finish on her put on graphite bottom,so I still have a lot to do.A very happy Ron