---
Posts: 179
Joined: Tue Nov 03, 2009 2:29 pm
Type of boat I like: kayak canoe
Location: Longview East Texas
---
---
Posts: 179
Joined: Tue Nov 03, 2009 2:29 pm
Type of boat I like: kayak canoe
Location: Longview East Texas
feels like I'm making real progress now.this is the template panel version all goopied and had a good sanding today, pics taken before sanding & sanding[url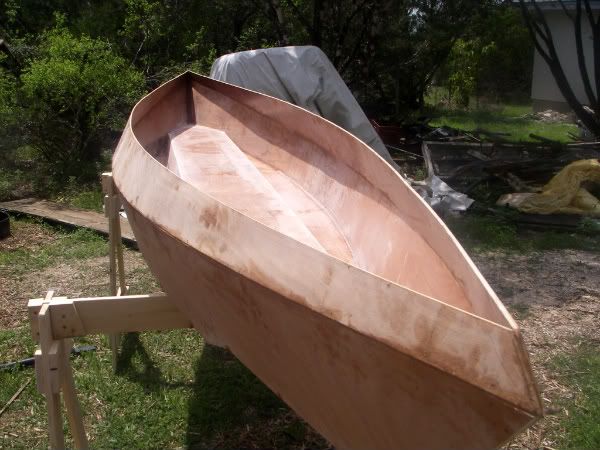 ][/url]
[img]http://i469.photobucket.com/albums ... .jpg[/img]
[url][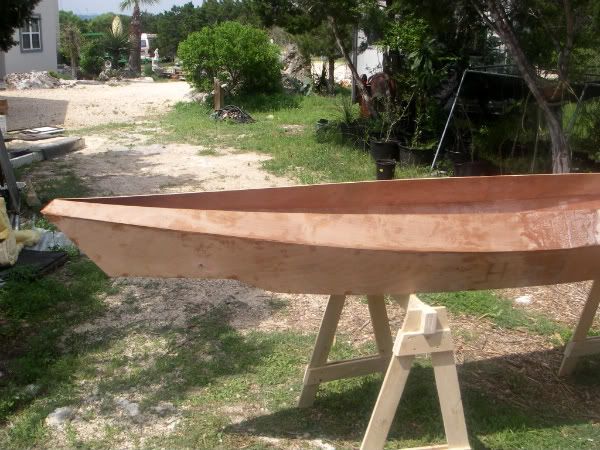 /url]
---
---
Posts: 179
Joined: Tue Nov 03, 2009 2:29 pm
Type of boat I like: kayak canoe
Location: Longview East Texas
---
Posts: 179
Joined: Tue Nov 03, 2009 2:29 pm
Type of boat I like: kayak canoe
Location: Longview East Texas
the strip panel version was goopied yeterday( covered in masking tape and newspaper) to avoid the "OhS****
[img]http://i469.photobucket.com/albums ... .jpg[/img]
Now uncloaked to reveal the pre glassed inner panel all goopie
[img]http://i469.photobucket.com/albums ... .jpg[/img]
[url][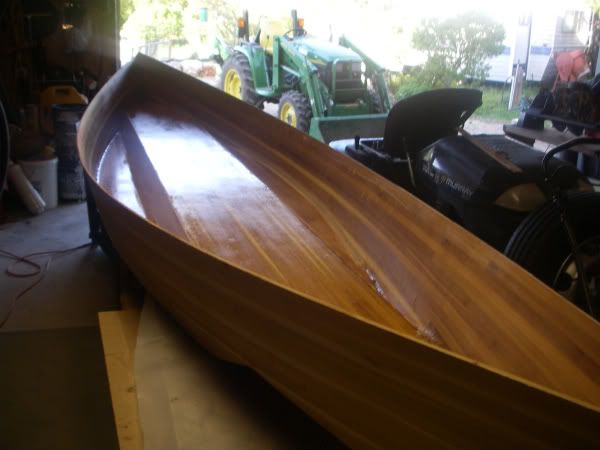 /url]
---
Posts: 179
Joined: Tue Nov 03, 2009 2:29 pm
Type of boat I like: kayak canoe
Location: Longview East Texas
the pionty area's fore and aft subject to grounding were reinforced with a chopped fibre goopie mix which i found easy to apply and stays where put with no sagging. Did get a little ragged when removing masking borders but easily pats back down.
[img]http://i469.photobucket.com/albums ... .jpg[/img]
[url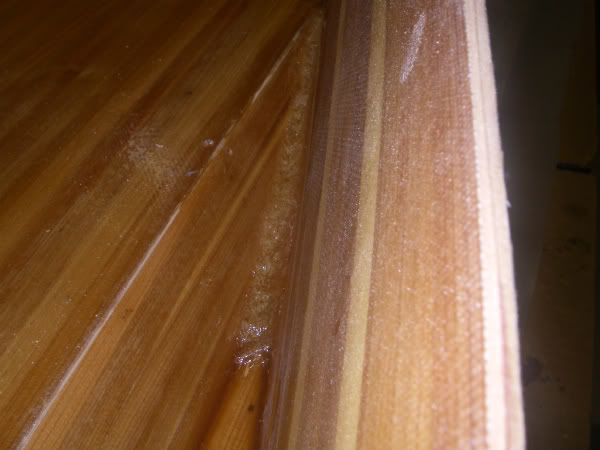 ][/url]
[url][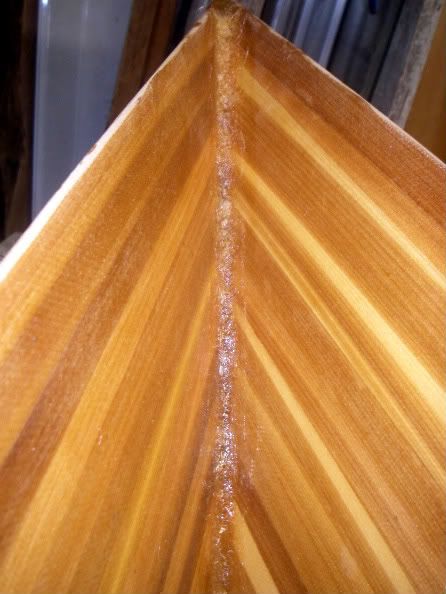 /url]
---
Posts: 179
Joined: Tue Nov 03, 2009 2:29 pm
Type of boat I like: kayak canoe
Location: Longview East Texas
---
Site Admin
Posts: 4864
Joined: Fri Jun 18, 2004 8:14 pm
Type of boat I like: Wooden
Location: Greensboro, NC
Contact:
Looking good!!!
-Matt. Designer.
---