Posts: 179
Joined: Tue Nov 03, 2009 2:29 pm
Type of boat I like: kayak canoe
Location: Longview East Texas
All panels to size and sanded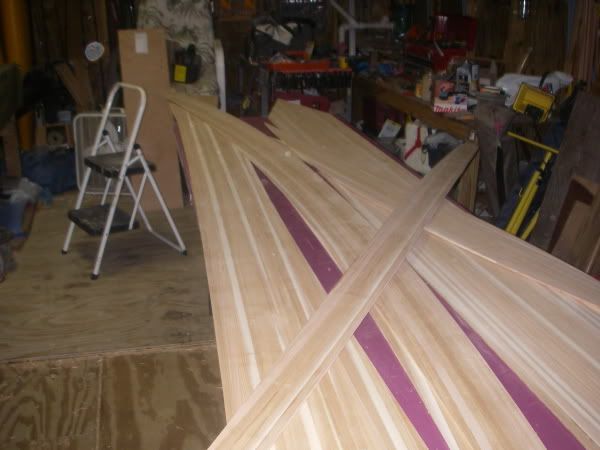 ---
Posts: 179
Joined: Tue Nov 03, 2009 2:29 pm
Type of boat I like: kayak canoe
Location: Longview East Texas
Finding panels total weight
---
Posts: 179
Joined: Tue Nov 03, 2009 2:29 pm
Type of boat I like: kayak canoe
Location: Longview East Texas
Main (longest panels 9 1/2 lb)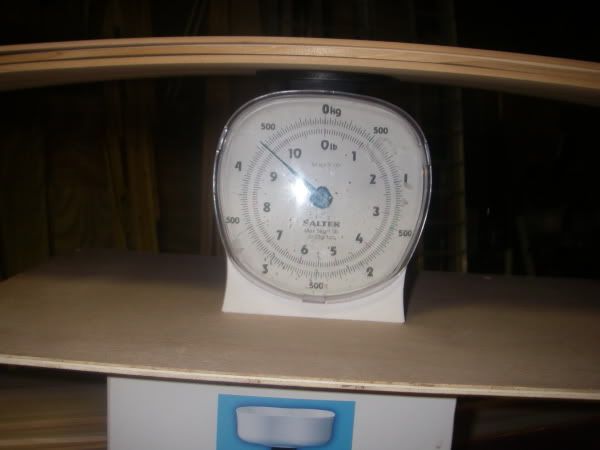 remainder of panels 7+ lb
[img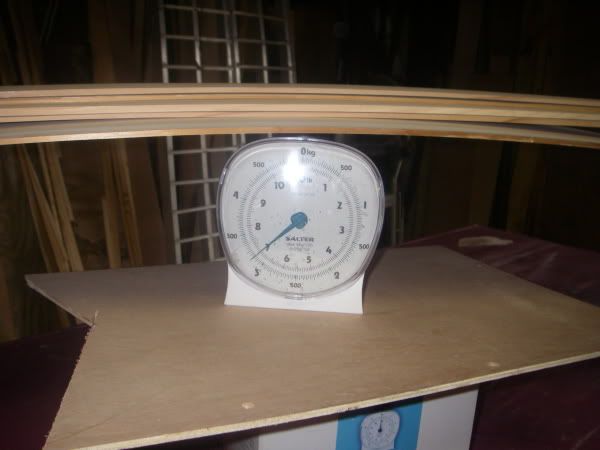 ][/img]
---
Posts: 179
Joined: Tue Nov 03, 2009 2:29 pm
Type of boat I like: kayak canoe
Location: Longview East Texas
well finaly getting back to the build, healed up nicely after motorcycle wreck and now relocated back to the States (Tx), ordered my cloth and epoxy just over a week back and came in tuesday so no further excuses to delay.
First panel glassed,
[img]http://i469.photobucket.com/albums ... .jpg[/img]
---
---
Posts: 988
Joined: Wed Feb 21, 2007 10:48 pm
Type of boat I like: <-- Please read instructions to the left and delete this text. Then, tell us what type boat you like! :-)
Location: Tx
---
Posts: 3
Joined: Fri Mar 12, 2010 6:21 pm
Type of boat I like: Sasquatch family
looks like a great start. and light as well. What type of wood did you use?
Also is that wine or some "shine" ferminting in the background?
---
Posts: 179
Joined: Tue Nov 03, 2009 2:29 pm
Type of boat I like: kayak canoe
Location: Longview East Texas
Ron
Many thanks.

Kenyoozed, just regular western red cedar,strips cut at 6mm to allow sanding to 3/16''and yes that is sparkling wine and a couple of reds,long since bottled and enjoyed.
---
Posts: 179
Joined: Tue Nov 03, 2009 2:29 pm
Type of boat I like: kayak canoe
Location: Longview East Texas
---
---