Thanks for tips guys
I've spent a fair bit of time scrounging around the inter-web.
I might be getting information overload
The problem is some of it is a bit contradictory, I suppose thats the personal nature of paddles.
I found this drawing of a 1905 design someone has uploaded.
I reckon it would be a perfect accessory the Trapper, trouble is it looks way to big. (63 inches long)
Canoeists must have been giants at the turn of the last century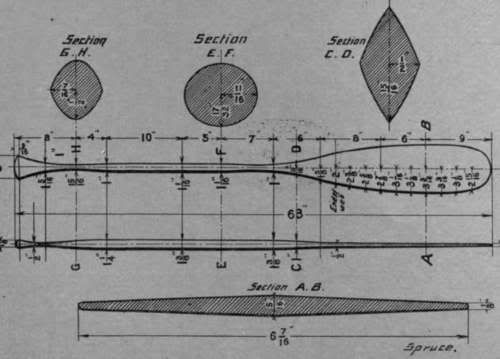 I can probably scale to suite, but I'm not sure what blade dimensions would be good and it might look out of proportion.
My question is will it be efficient & suitable for all round use?
Rob