I managed a few hours in the shed today & finished cutting out the Kayak & sanded up all the pieces. My good lady wife picked up the epoxy Friday so its time to start gluing the long pieces together ready to start stitching.
My helper didnt seem to help much at all. I dont know if the pic shows it up but she is covered in saw dust & shavings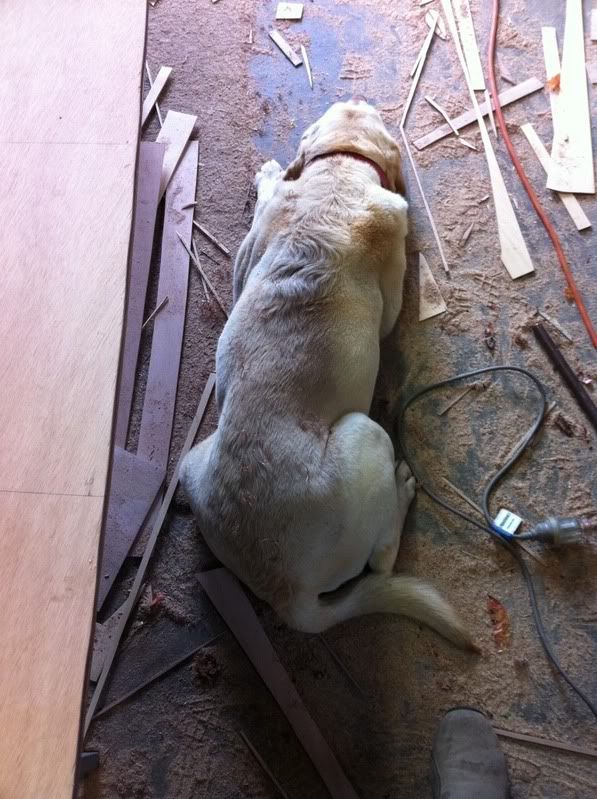 Mind you she is a better helper than the one I had at work the other day.
About the fattest Tiger Snake I have ever seen. Going on the size of the ladder its getting on to about 5" long.
Here are all the bits before I start to put them together.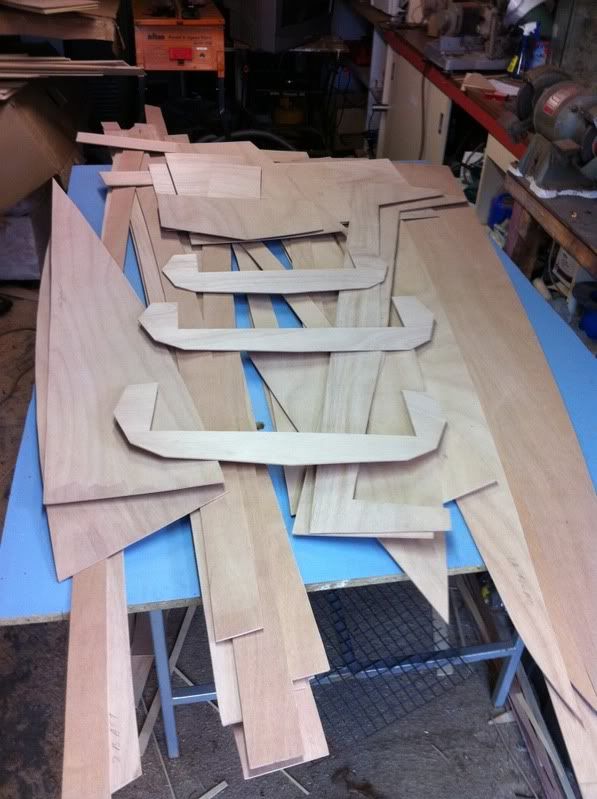 Is it best to coat the ply with epoxy to keep it clean as I start to glue it together?