Its been a while but I got back into the shed today & did some more work on my daughter's Wadefish.
Cut out the hatches
An 8" one in the stern
A 6" one where the rudder control post used to be.
And also for some angled rod holders to sit the rods in front when trolling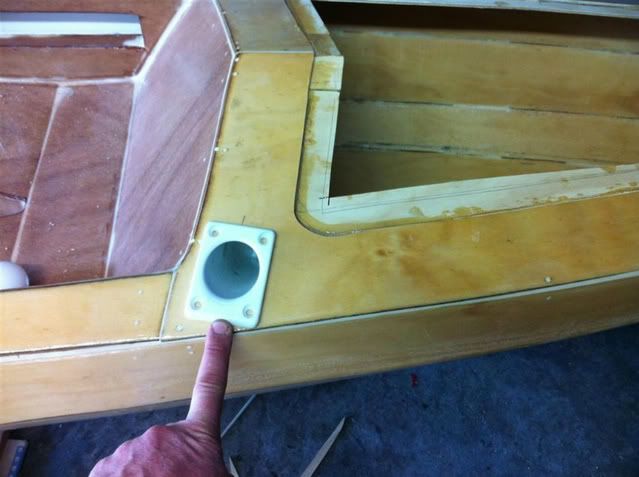 I then glued some strengthening strips in etc for the screws to hold in.