Well after using the Wadefish a few times I have decided to move the rudder control. Its just too hard to use where I have mounted it as I have found that when using the Hobie Drive Im always correcting the steering to keep on a constant heading.
First off I cut out the original post & will put an access port to fill the hole.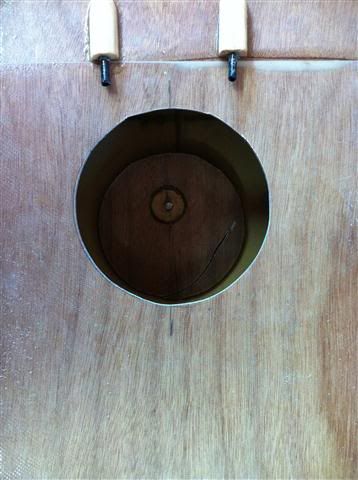 Then I cut off the caps I made up for the rudder tubes to come up through the deck
Drilled a new hole on the right hand side where the hand sits more easily
New holes for the rudder tubes.
Plus I also cut out the front hatch and roughed out the timbers for it to sit on.
I still have to work out some thing for the seat & am still open to suggestions.