I got some of the little bits done today after my water test.
I set up the "caps" to cover the tubes for the rudder ropes. I held the tubes down & then sat some bricks on them when I put the epoxy on.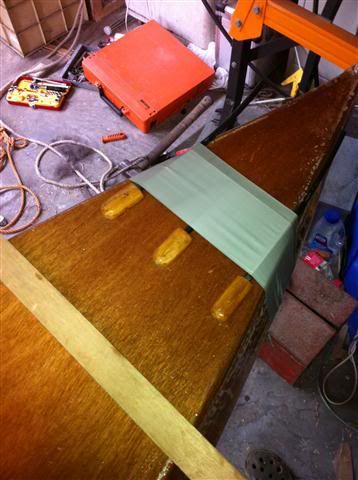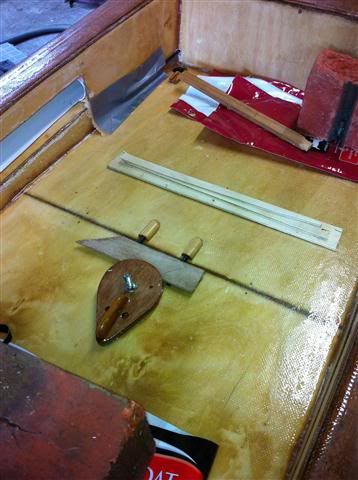 I made some pad eyes to fit some lanyards to hold the seat in & also a bungee cord to hold the paddle when not in use.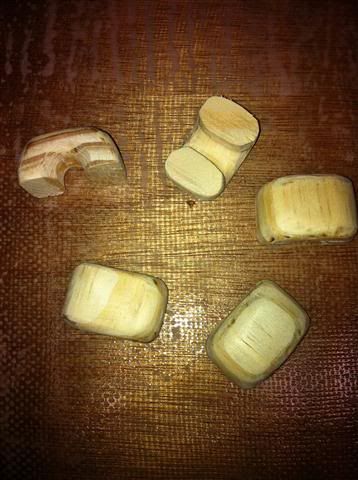 I will fit these tomorrow after I put the 3rd coat of epoxy on the top decks.
I will then leave the boat to cure a bit longer & start to coat it with varnish in a week or so. I hope to use her a few times before I start the varnish & see if I need to add any extra pad eyes etc.