I have decided to build the TV-29. I am looking for a somewhat lighter boat that I can fish the Galveston bays in. These plans are email plans and are very complete. I am posting this because I hope that I can inspire somebody that has never tried to do something like this before to jump in. I found a lot of helpful ideas from other's posts and maybe I can do the same.
After reading many posts, here is my plan of attack.
Cut patterns out of OSB.
Strip 2 x 4 Cedar into 1.5 by .25 inch strips
Glue up strips on patterns
Cut out with a trip router bit
Here are some pictures
Laying out panels with a six foot straight edge and square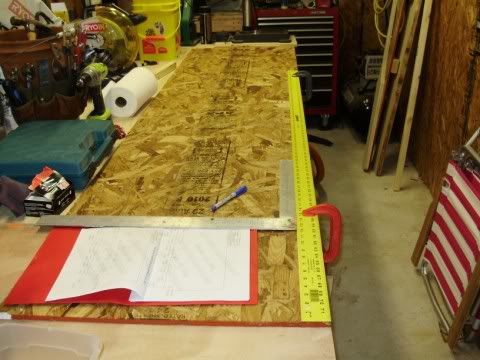 Clamped a .25 inch strip of wood to nails at layed out points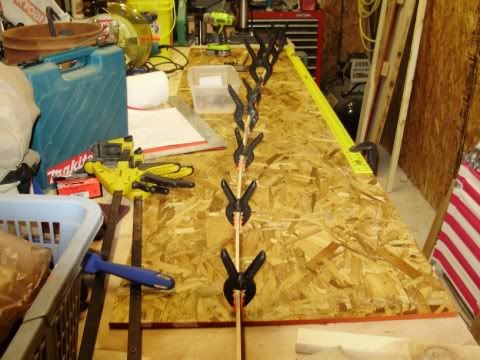 Cut out panels before sanding the edges to size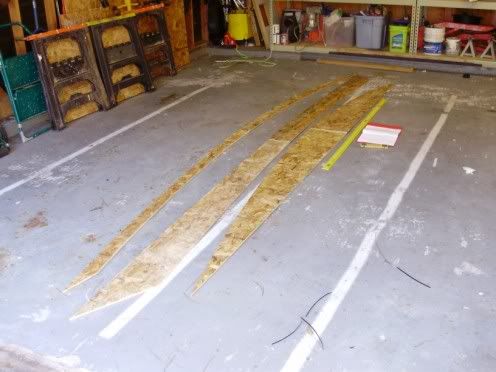 panels stored on bottom shelf
Now it is time to look for some clear cedar. so far I have less than $10 in the project excluding the plans.
The plans are excellent and complete. I would encourage anyone thinking of building a boat to download the free plans and study the process.