I am doing this a little different than most boat reviews. I decided I was going to put some miles on the North Wind and paddle in as many different environments as possible before I wrote this up,so here we go.
This boat is 17 ft 2 inches long bye 28 ½ wide finished weight was 54 lbs ,not a little boat by any stretch of the imagination
When I built the deck I set it up for a 58 qt cooler ad the capability to carry 8 rods all that worked out well
And the places for the rod holders are also used when I just pull up and want to bank fish or troll.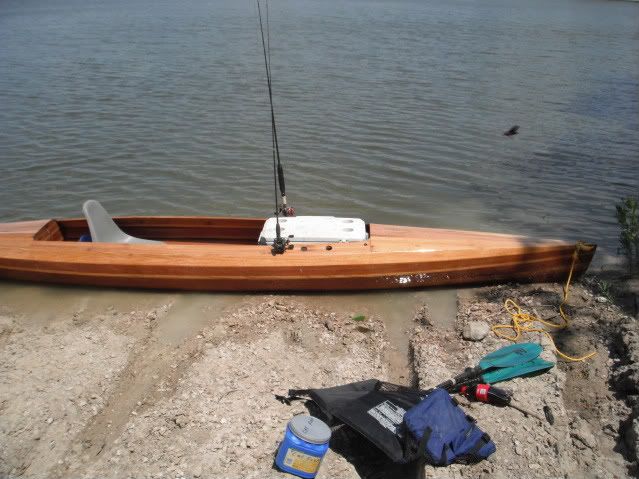 She has been slimed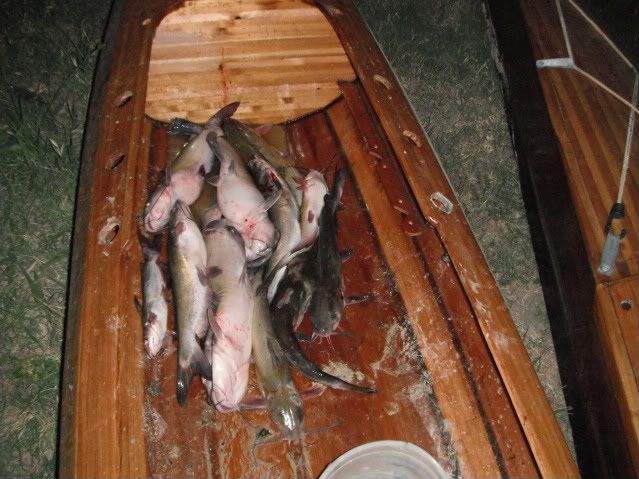 Been paddled tandem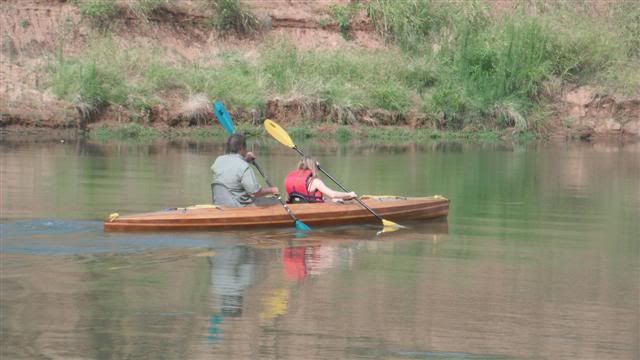 Loaded heavy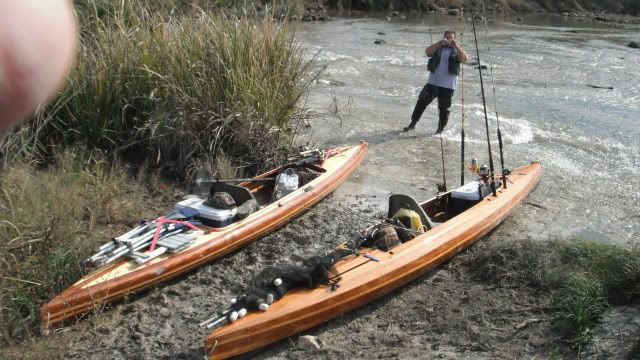 Stability is awesome ,my seat is 11 1;2 inches high and I never feel tippy.
Paddling speed is awesome ,if your paddling beside most yaks you have to back off a lot because just paddling at a normal cadence you will walk off and leave them.
Comfort and weight carry capabilities are great ,as you add weight she just doesn't notice it at all and the 7 ft cockpit is easy in and out, two 5 ft enclosed decks carry a lot of gear. A note here she does like to be loaded tail heavy.
This last weekend we paddled 14 miles loaded 7 up and 7 downriver,shallows ,deep holes , going through blow downs with a lot of current .she just handles it all in stride , the hull is slick enough to paddle upriver better than any boat I own.
I have to rate this boat head and shoulders above any boat I have ever paddled . I guess that says it all.
Ron