Well, it's been awhile since I posted any reports of progress, but things have been ticking over slowly. Doing a bit when I can. I used an icing syringe to put the fillets in the inside, and that worked out alright. Sanded down the fillets in the bow and stern areas and glassed those places. I was then able to fit the decks and continue with the inwales.
As the gunwales are there for strength, and the holes are mostly there for drainage when the boat is turned over, I thought "more wood, less holes".
I wasn't really chuffed with the contrast between the dark hull ply and the pale gunwales, so decided to lay a strip over the top, and I'm pleased with how it is turning out.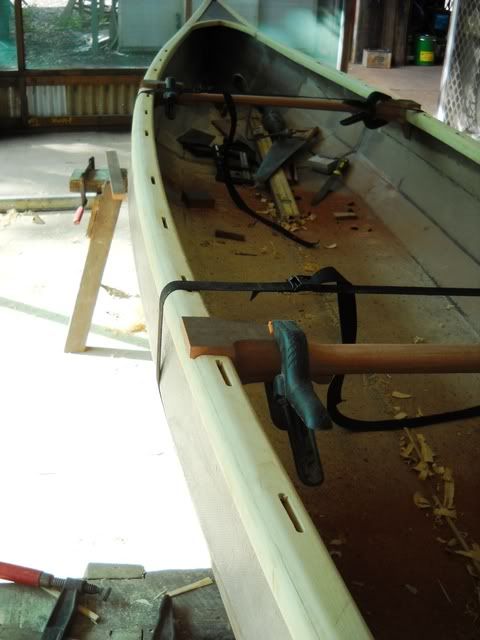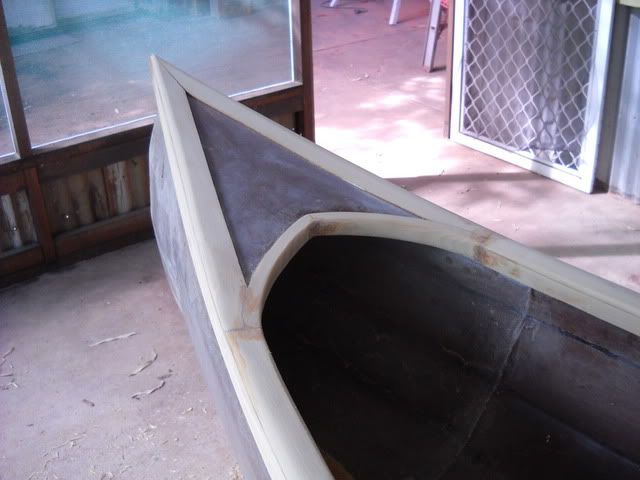 Front deck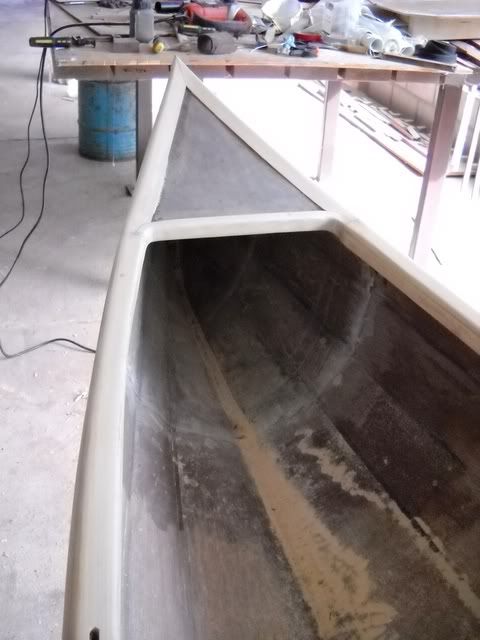 Rear deck.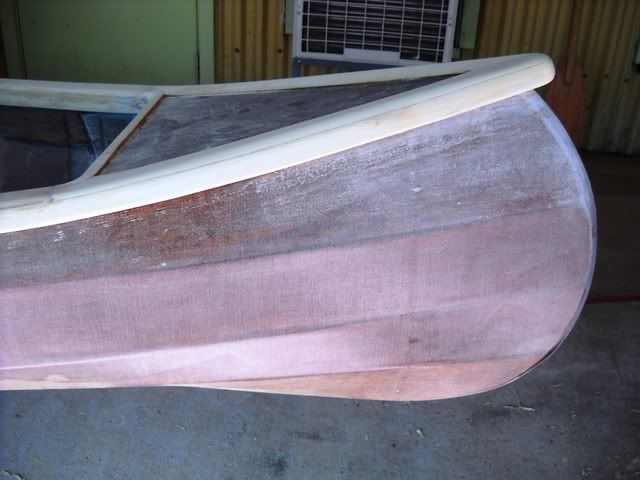 Stern
I didn't really want a hole through the hull for tethering or towing, so had to come up with a different idea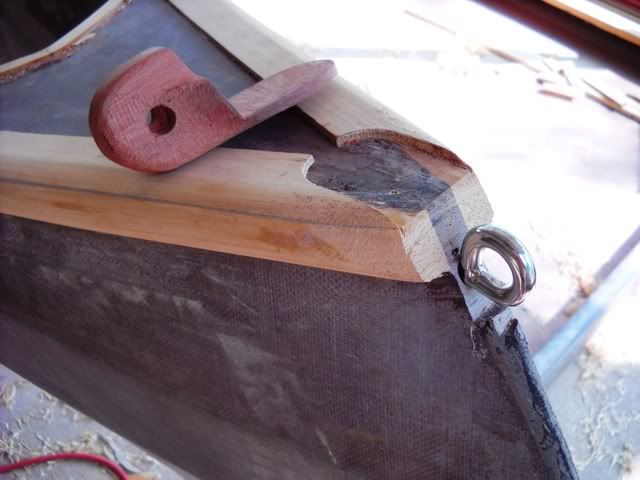 For my thwarts, I've used Jarrah, and had decided back when I first saw how big this boat is, that sailing could be a definite possibility in the future, (and I bought a set of plans for outriggers) so am shaping the thwarts with the idea of using them to lash the outrigger arms to.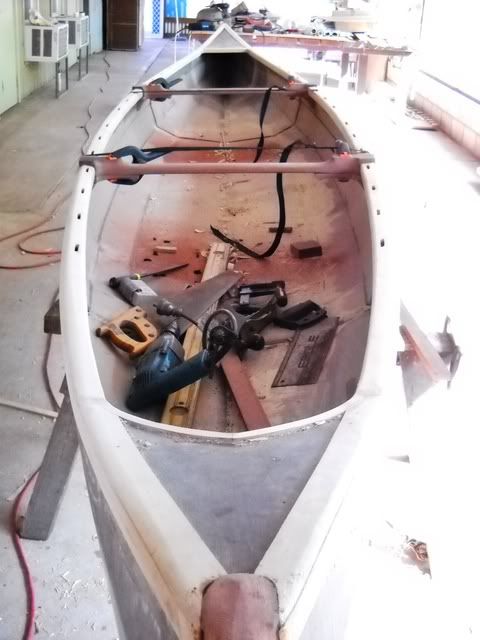 so, I'm just about out of the 'interesting' bits and it'll soon be back to sanding inside, so I can glass tape the joins. Really looking forward to getting this baby wet.