G'Day Rob and Mick,
Rob, I reckon I'll be buying bulk acetone next town trip. Seems like the only way to go.
Mate, I think I have an answer for your messy work bench, lift that lid and then strike one of those matches! You probably won't have to worry about the bench, or the rest of the workshop for that matter..
The Bow? No that is just resin and sawdust glue.
Mick, glad you sorted the internet thing. This
is
cheap stuff I'm using. Was trying to keep costs down as much as possible- (getting this sort of gear in Darwin is, like a lot of things there, Ex-spen-sive!) . False economy I guess, though it may have been a cock-up on my part, as the stuff has been performing fine up until now.
Anyhow, this is the latest accessory
Scraping, scraping, scraping, Man! There is a LOT of hull on an 18' Trapper
!!! But I'm getting there.
Anyhow, during the week while I was futilely waiting for the resin to go hard, I sent off for an Emailed set of Old Sparky's pirogue seat plans with the idea to adapt them to suit a canoe bench seat. I ripped and cut up and sanded the bits I needed in the afternoons after work. This weekend, between bouts of trying to get the gunk off my hull, I put it together.
Made up a dummy for the bench out of scrap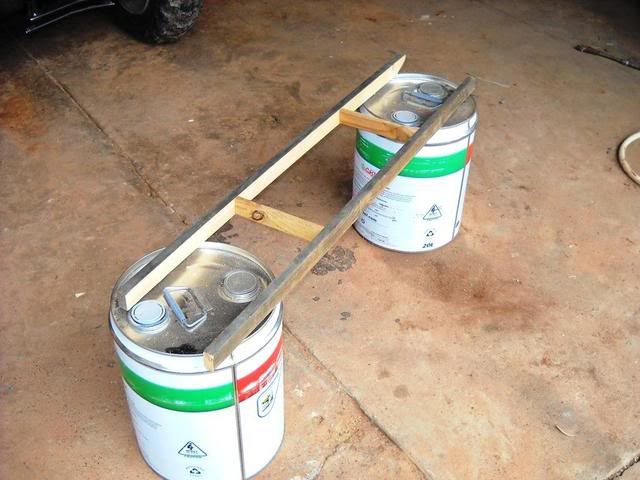 And put the seat on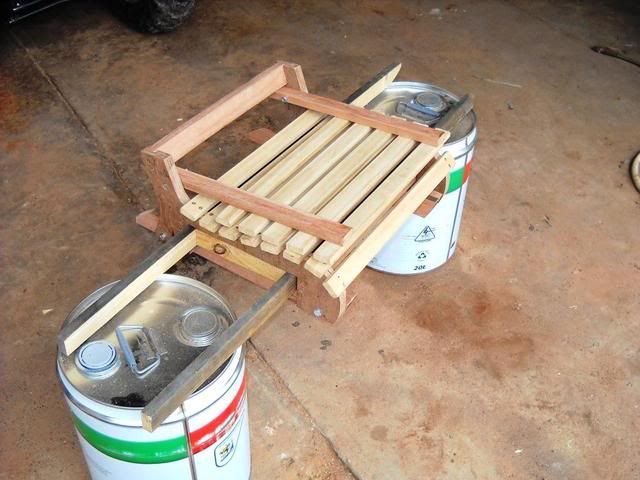 Comfy. I didn't have any dowel around, so modified Chuck's plans a bit more.
And then I just HAD to go and follow Ron's lead and make this an off-the-ground job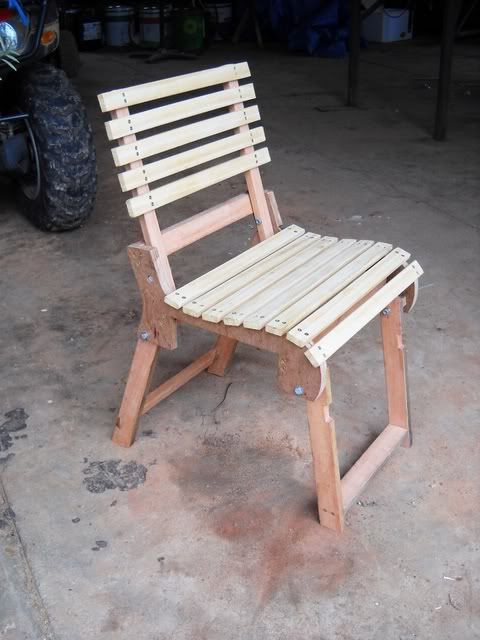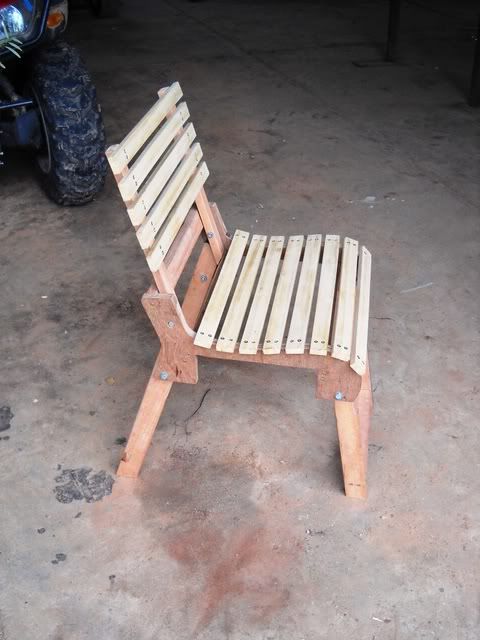 And it all folds up really neat for carting around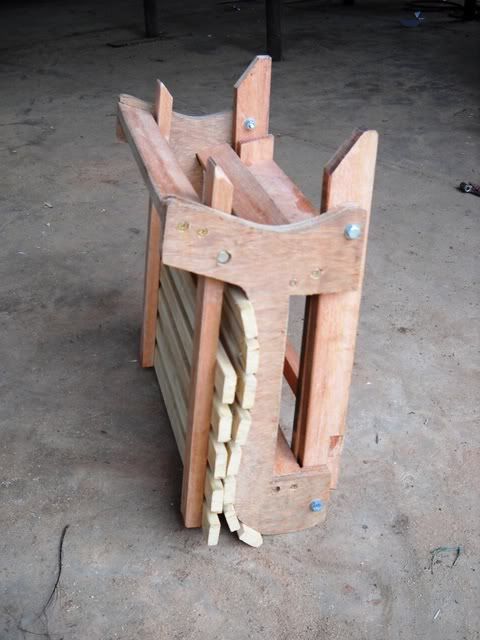 I used 19mm (¾") marine ply for the sides as opposed to a piece of wood, so felt safe narrowing down the sides a lot more tan the plans showed.
Thanks Chuck for a great set of plans and Ron for a great idea. Now i just need to pull it apart to resin it and make up another one for the front.