Hi Whirly
I use acetone for all my resin clean ups, and brush storage.
It's in most hardware shops but is cheapest from automotive shops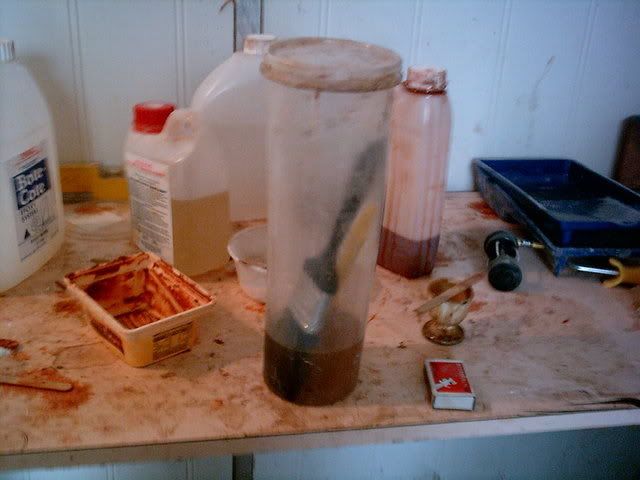 Is there a prize for the messiest work bench
I had a bit of a mishap when gluing one of the handles for the paddles I am currently working on. My guess to what happened is I picked up the wrong bottle, and instead of hardener mixed polyurethane clear with the resin
The end result was a sticky mess that was certainly not going to go off. I scraped off what I could, cleaned with acetone and re-glued.
I was a bit worried about the bond as the muck had soaked well into the wood. However when I trimmed the handle to length I tested the off cut and the wood split rather than let go of the glue (PHEW!!)
The Trapper's looking good, I like the look of the ends. Is that a graphite / resin mix?
Rob