A pic. of the upper stringer clamped inplace from the stern end...It is going to take a little bending to get it over to the centerline...I will have to cut back the keel and bottom stringers...This makes for a fun challenge...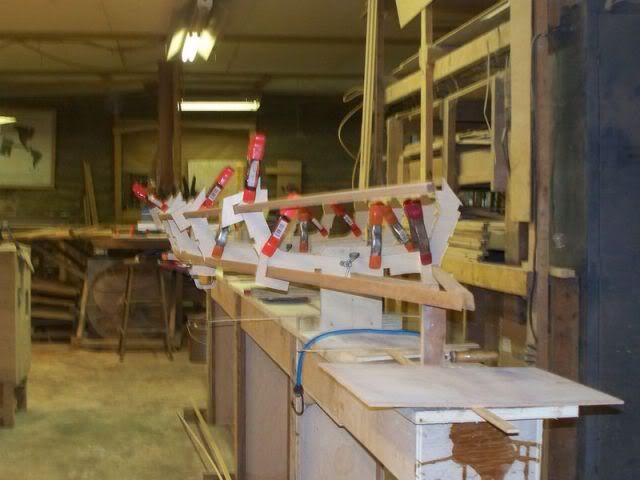 I will sketch an outline of the stern on a pc of 1/4'' ply and stick it between the stringers to get an idea of where to cut them to length..
On the canoe I just built the stringers get lashed to a pc. of 1/2'' ply..
And they landed naturally in-place onto the bow and stern pcs. without pinching them together.