I put cloth and epoxy on the blades and 6 inches up the shaft. then wrapped the wear points with rope and made stops for oar locks and installed them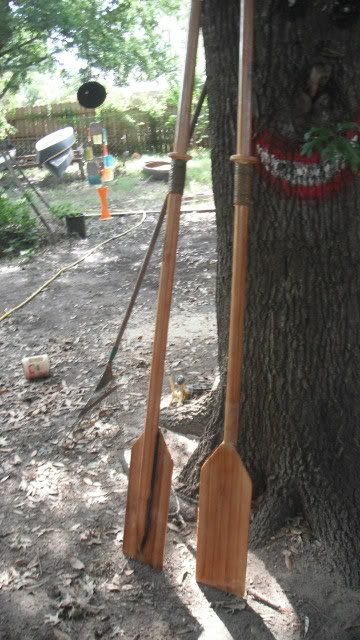 put on another coat of epoxy and then spar varnish, they are still plenty light.
I will be ready to try them before long.
Ron