Here is what she use to look like.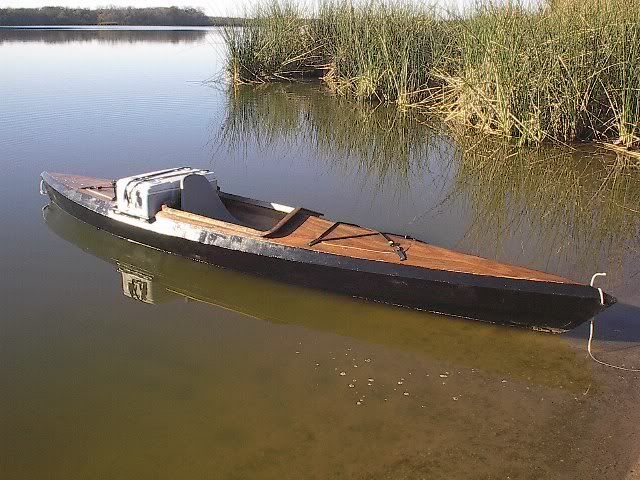 Took the T-V down to raw wood reapplied cloth. Looking at the bottom after a couple thousand miles of pretty rough treatment I had a good ideal of the wear points. so here is how I did it. put the cloth on in two pieces letting it overlap in the center 3 inches then put a piece of 3 inch tape on top of that. I also put a piece of 3 inch tape on each edge of the hull. After sealing the hull I went back and put on my external stems ,with the hull being separated and sealed and then putting on the stems I never have to worry about water as long as the stems are in place.
A pic of the front stem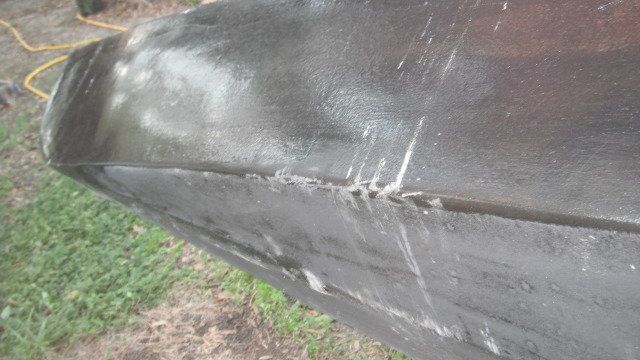 Decided to put in pretty long seat rails and a thwart set up for my rods and to brace the hull.
I cut the top off and rebuilt the hull with two short decks and strips on the side.
I used grey rustolem oil base on the inside the hull ,I hope that color will be cool but not so bright it blinds you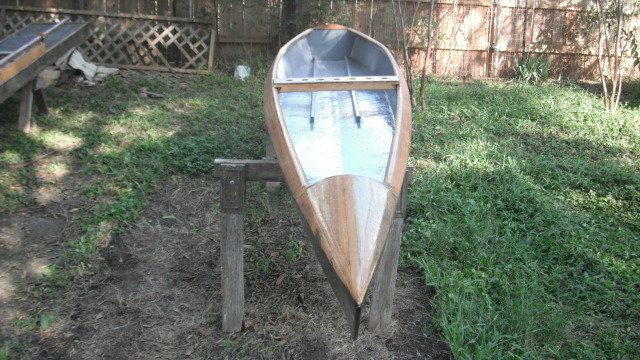 I ran out of epoxy so the brite work will get a couple more coats and at least to more graphite coats, it should be a fishing machine
Ron