Let's have some pictures...
A simple glue/lamination table was prepared and wrapped in plastic. The dimensions are approx 2*17 ft
A grid was scribed and the pattern was transferred from the plans to the grid. At this stage, I just need the pattern to make sure that the panel will be large enough.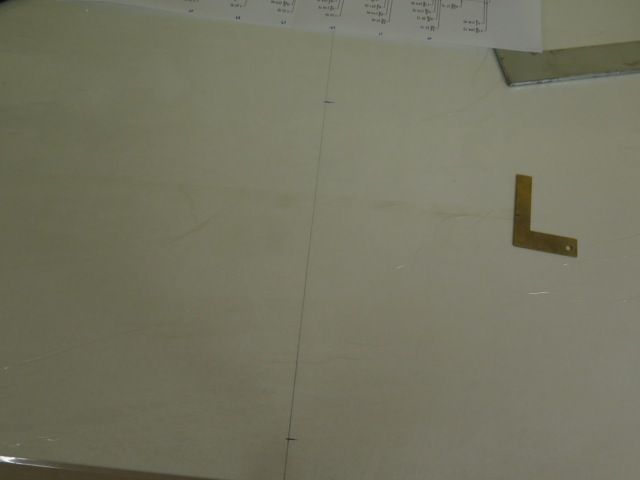 A strip was stapled to the base and the first batch of strips were dry-fitted. My planer can take a width of 10 inch so I must divide the glue-up in two batches.
The strips were marked with reference lines, removed, clamped together and the I added plenty of Titebond III
And then I stapled the panel using vertical strips wrapped in plastic...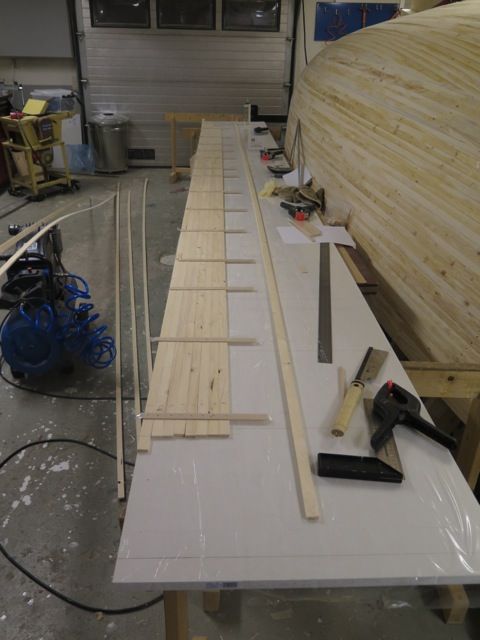 And then the second batch was glued. The joint between strip 8 and 9 is not glued...
...cont