---
Quote:

I finally have the place to work and plenty of time since I retired.




X2




Quote:

I wanted something I can carry on the rack of my truck when we pull our travel trailer


You mean like this ?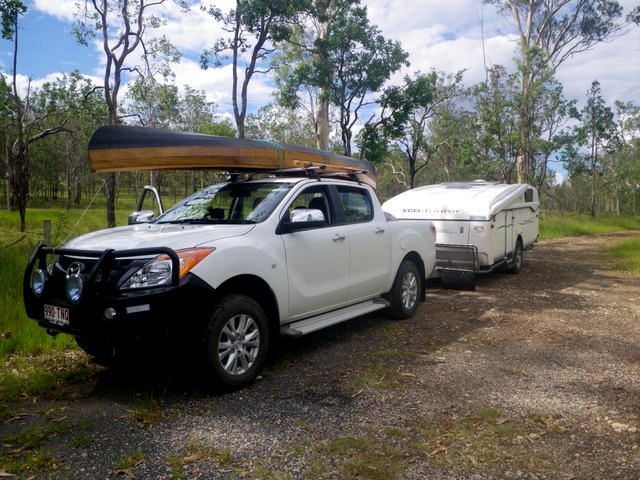 Quote:

I am really glad to hear you are still happy with yours after several years of use. It's easy to be proud of a boat when it is new, but it means something when you are still happy with it after extended use.




Absolutely true mate. Sasquatch 16.5 X 33 is by far, the best, most versatile boat I own. I fish from her all the time.

A nice Aussie bass and a yellowbelly I caught from her on a recent trip.