When you have the right number of wraps bring the end of the rope threw the loop and grasping the rope on the oposite end pull tight.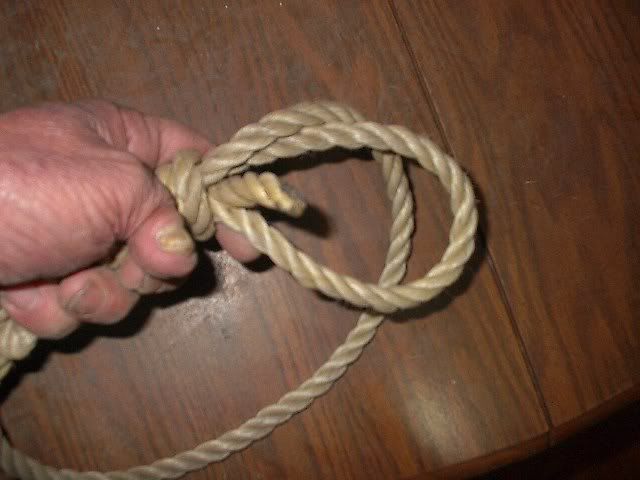 You now have this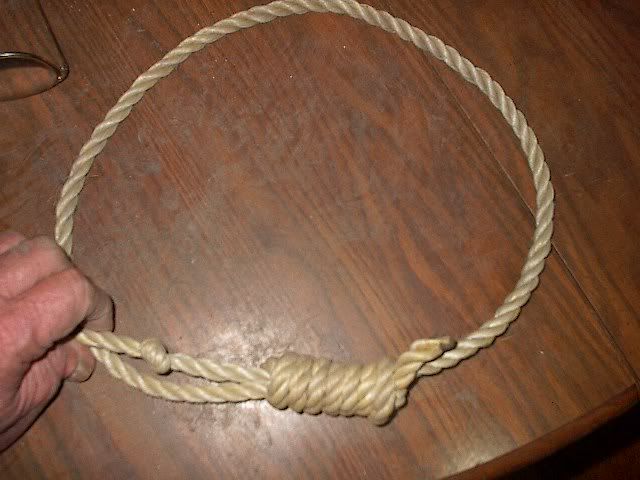 by pulling on the remaining rope you can adjust the size.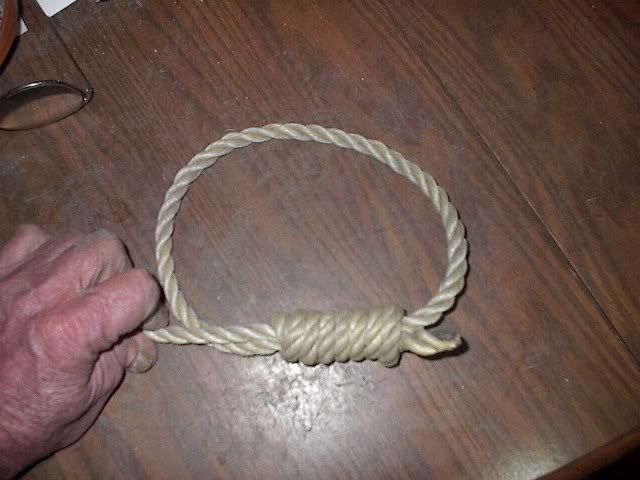 After getting the loop to the desired size trim off ends and and burn. I like this method because of the adjustability factor ,its easy to tie just takes a minute are so.
If you want to leave the other end long for a drag rope just put a knot to keep it in place.
Ron
PS this was just an old piece of rope so disregard the knot tied in it