..ok, another try…
…not a lot more progress on the canoe itself, as mentioned, she'd been flipped over, wire stitches removed and the filling of gaps done.
…so what to do while the gunk dries? Thought I might try my hand at putting a paddle together. I'd looked at what Kurt Maurer had done with his 'Bird-mouth' technique and thought that was pretty cool and worth a try. I only had some pretty standard sort of pine to use, but figured it would do just to see if I could make it happen. Over to the old trusty bench saw, set everything up to start ripping strips….and find the old trusty bench saw has karked it…Shiezer! now vhat vee are to do??... well- modify, adapt and overcome of course…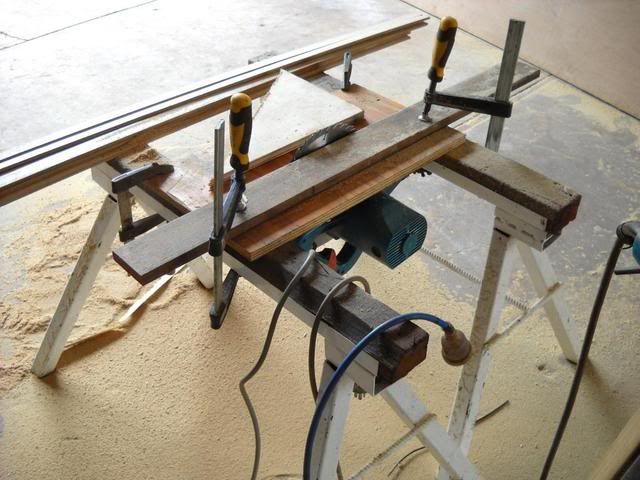 Strips were ripped and then again to get them to size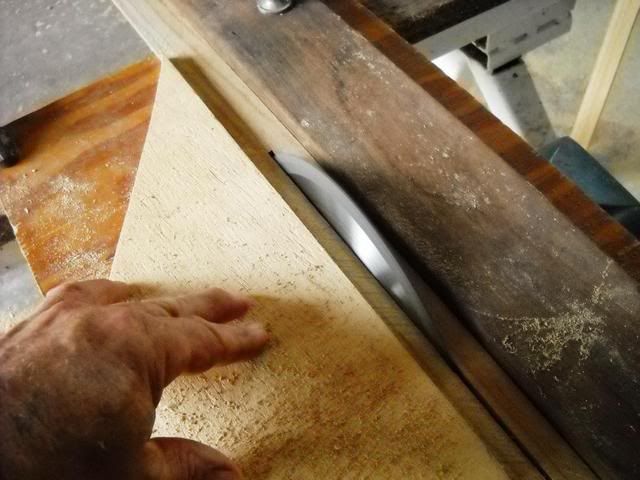 Now, I had all the bits I needed and the next step was to cut the 'birds mouths', but the only table saw I had was kaput and I didn't fancy trying to get a 45 degree cut out of my home-made setup. The bench saw has a router attached and it, thankfully was still functional, so a lump to wood with a 90 degree channel, on a 45 degree angle was required. Back to the improvised bench saw for some more improvisation.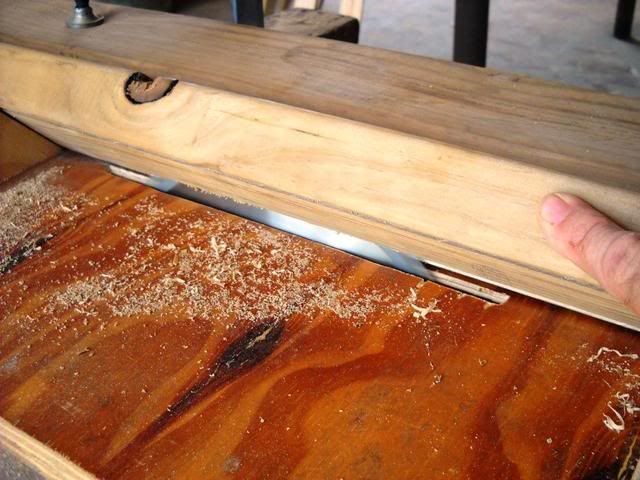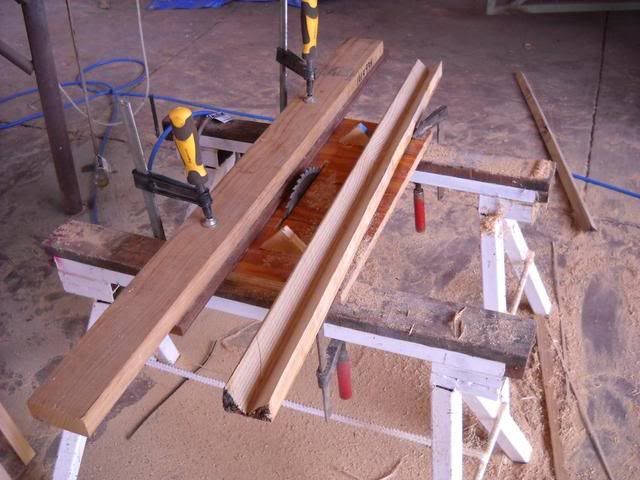 Then onto the router to give it a go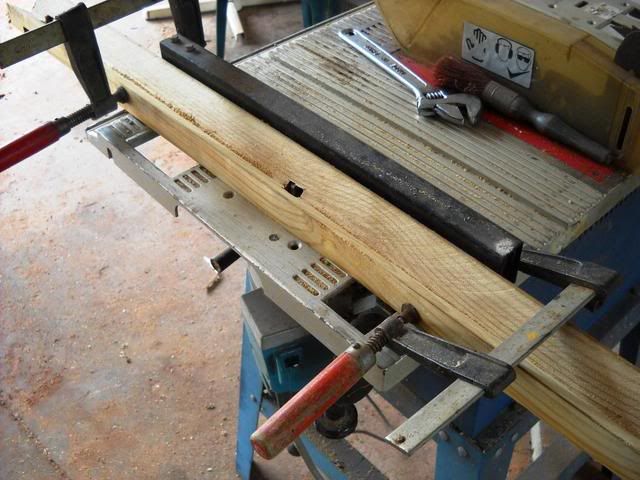 And it almost looks like the real deal. The router bit is a little long in the tooth and not as sharp as it could be, so something else to get next town trip…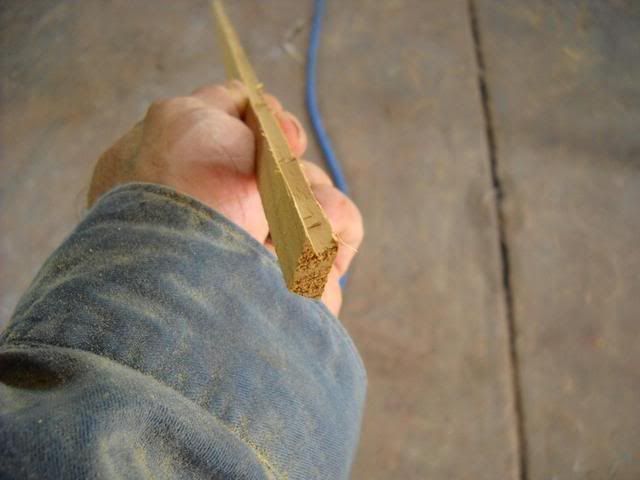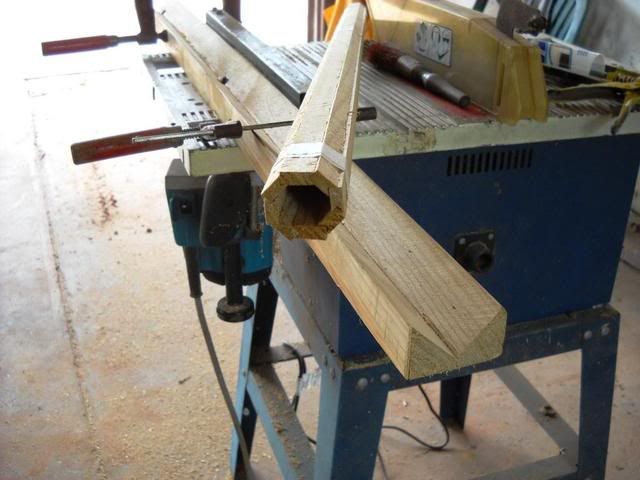 I never did find the bit in Kurt's blog, where he attached the handle to the shaft, so again- modify, adapt, etc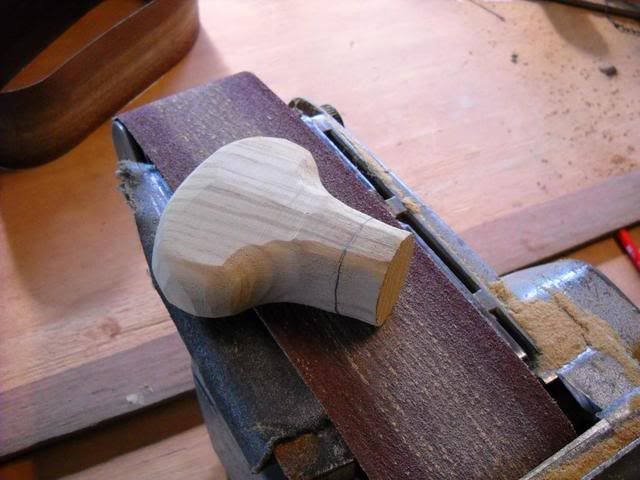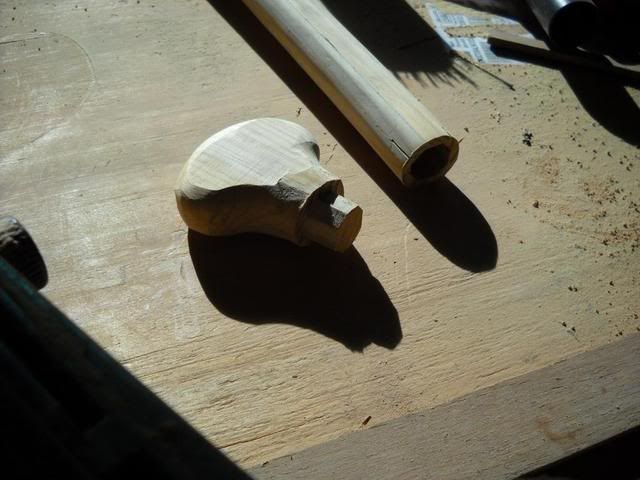 And onto the blade. I'd seen plenty of laminated blades done, but didn't have any timber suitable and wasn't too keen on sticking a piece of ply on the end. I do have some nice thin, wide planks of Ironwood, but as Ironwood is up there with some of the heaviest woods in the world, I didn't think it would do. I did however find an old table restoration project I was going to do, before termites got at the wood. There was enough un-chewed stuff to work with and I think it's Tassie Oak- don't know if that is good paddle material or not. Oh well, it was a bit of wood that was wide enough.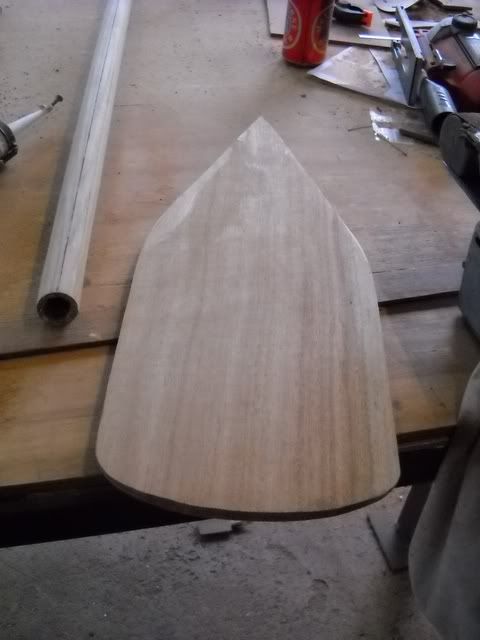 So, have handle, shaft and blade- how to attach blade to hollow handle? The hard way, make the shape of the inside of the shaft onto the blade….good grief….
Mark some lines and follow them with a saw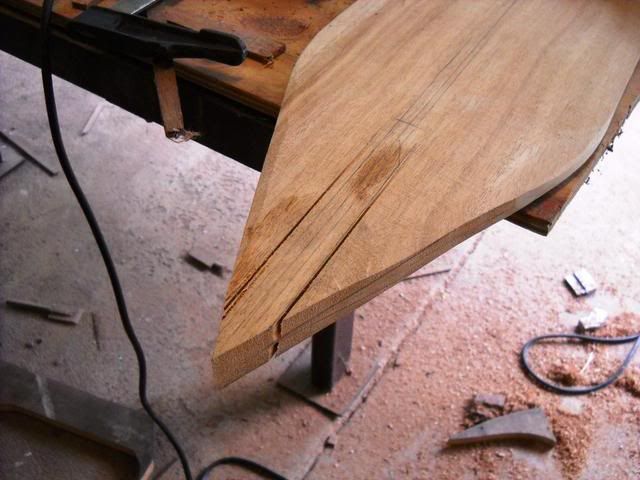 ..then do some innovative work with a belt sander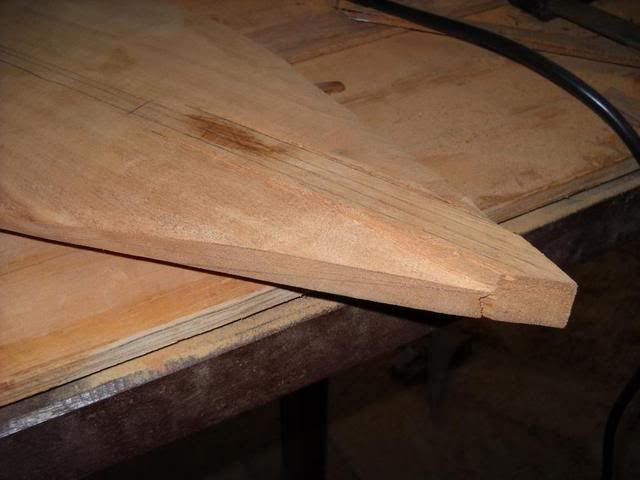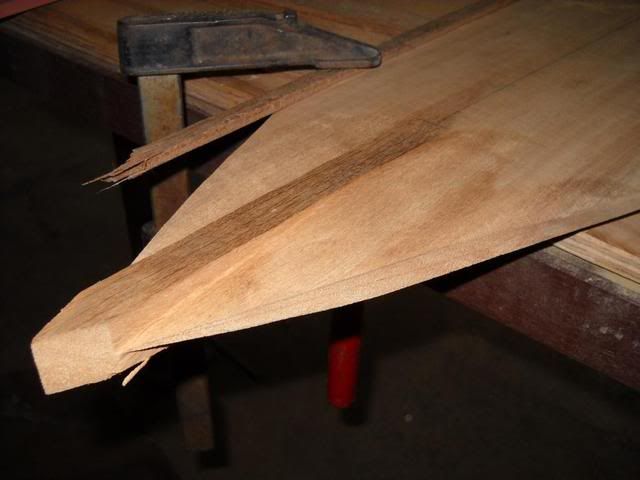 ..followed by bevelling the old way.
Mark out the shaft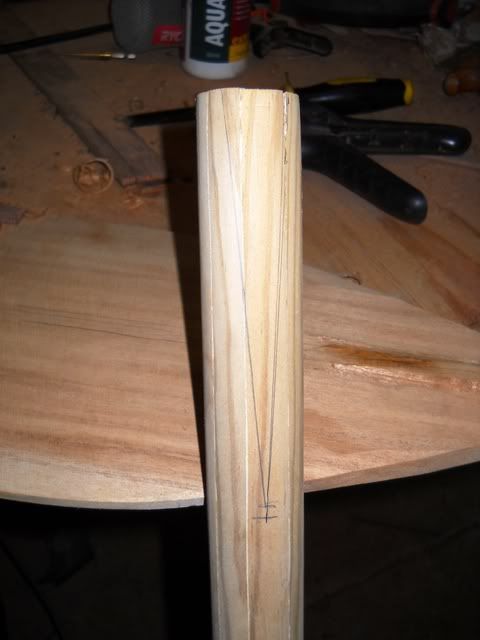 ..and create another 'bird mouth'…well, some sort of mouth anyway…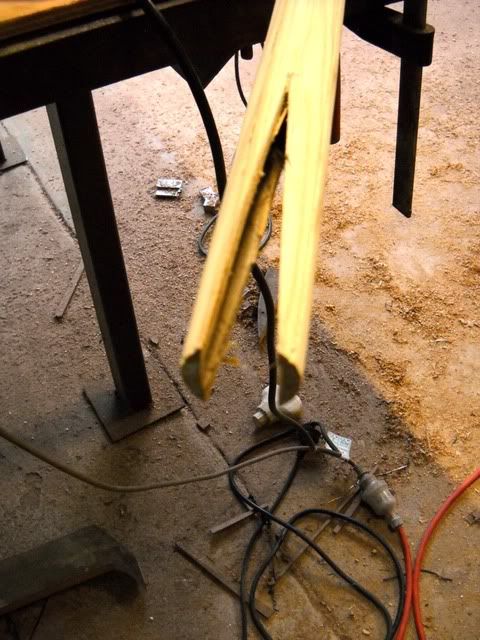 ..and with a bit of tweaking here and there I ended up with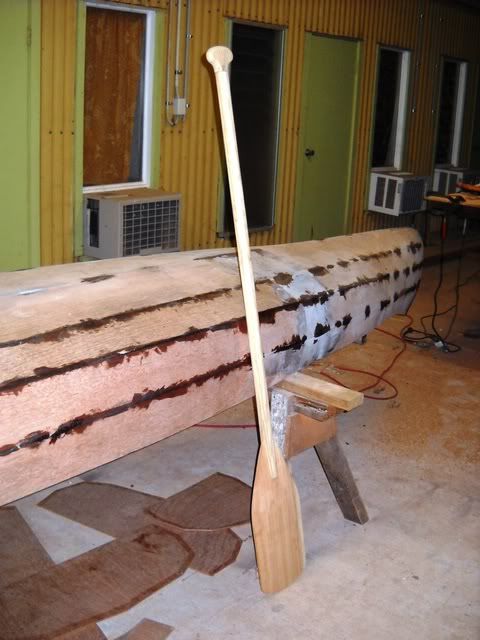 ..a really tall paddle. Will need to cut the shaft down a bit before sticking it all together.
Any suggestions on correct paddle length? I stand 5'10" or about 178cm. The paddle is, at present, 5' 6". Also any info on good timber to use (Australian/available timber) would be greatly appreciated.
I'll probably go down this track for paddle construction when I have the right equipment to do it with and the right timber, and the right know-how for attaching things like handles and blades, but this one was fun to make and will probably be fine for calm, slow paddling and anyhow, the blade looks nice……