jem wrote:
It's possible. I have an old rough sketch of one like you speak. But looking at it, it looks a little .... "clunky". When you looking to build?
lol.... every time I try to think of a description of a ugly rough draft I drew, I'm always drawn back to when our Hairy Mick was having a grumpy day and he said the pirogue I drew for him looked to be a "slab sided pig".
After that comment, he must have popped open a Fosters and cooled down because he finished building it anyway and then declared it was beautiful in its simplicity.
That makes me laugh to this day.
Mutter, Mutter, Doesn't this bugger EVER forget?
Roger/Matt,
Have a look here
http://www.natureline.com.au/
Specifically at the Wanderer model. These are a superb kayak design, lite, fast, very fast and a delight to paddle.
I have been thinking about asking Matt to draw something like one up for some time. I have a modified version of the original,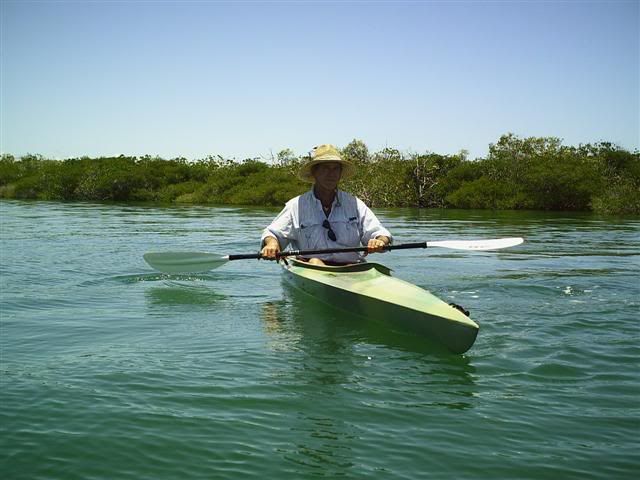 and it is the only factory boat that I own that I just could not bare to part with.