This canoe kind of got put on the backburner for a while. We have been trying to finish up a big remodeling project and build my wife an art studio at the same time. I have recently gotten a little more done. I am pretty much finished with the outside. I decided to go with paint on the bottom.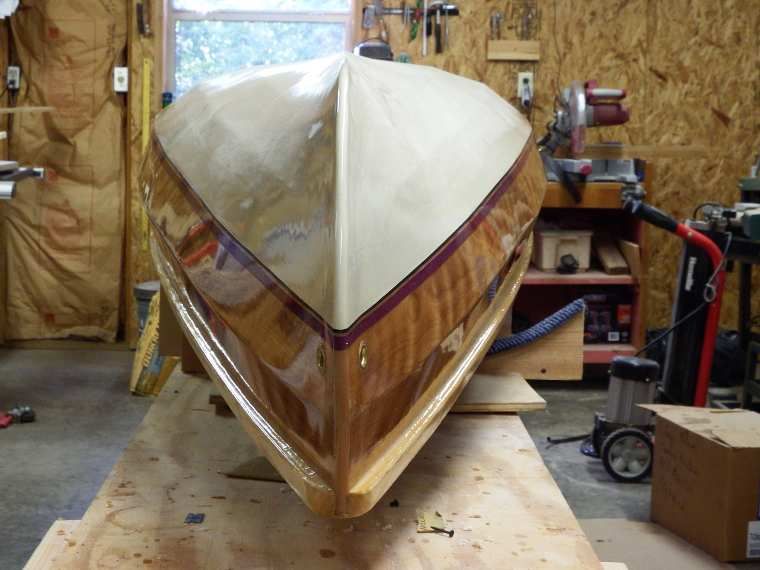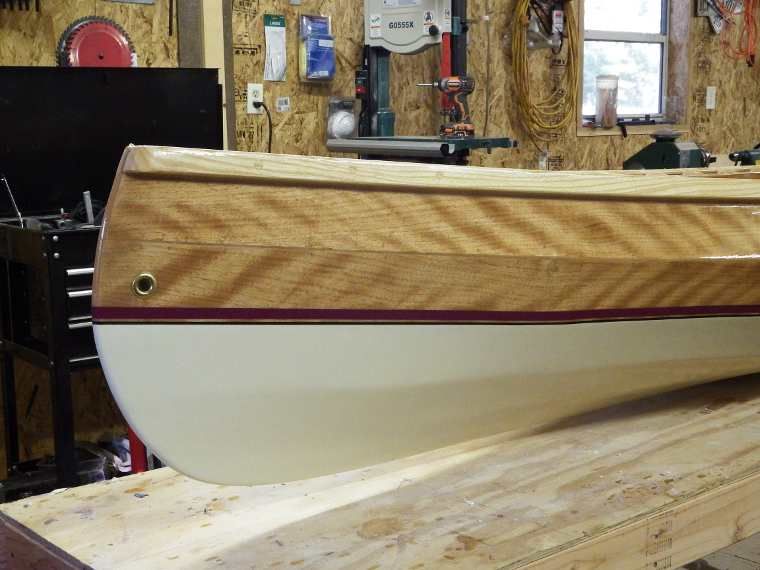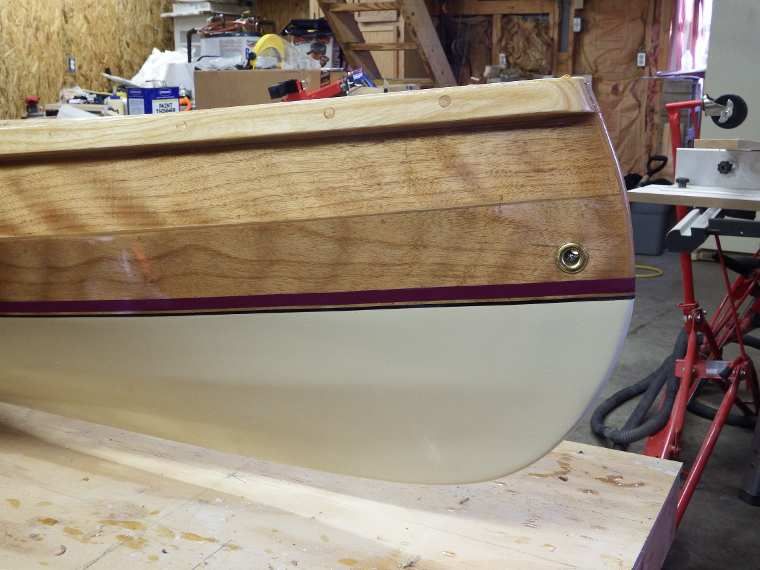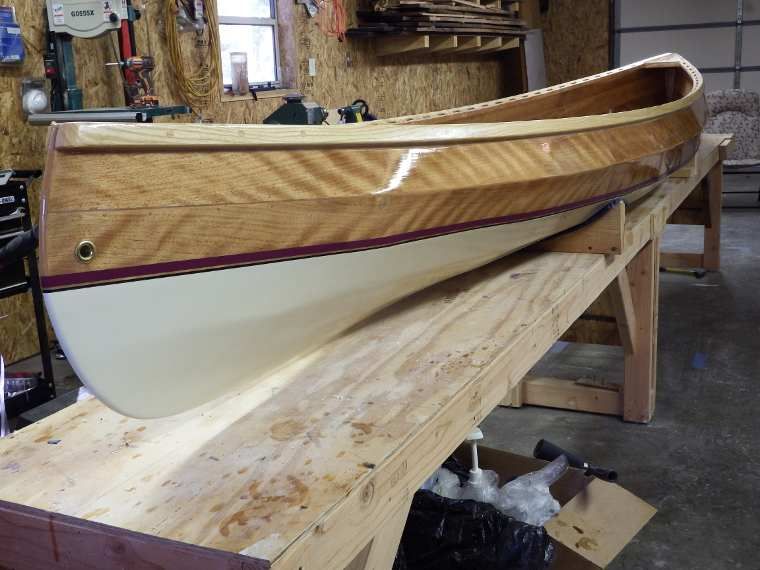 I still need to install thwarts and seats, and varnish the inside. The plans call for two thwarts for this canoe, and I am undecided where they need to go. I am concerned that wherever I put them will be in the way of the seats final location. We have used pirogues in the past but this will be our first tandem boat. I am unsure of the seat placement. I will use temporary seats until we decide where they need to be permanently.
I have read in a popular canoe building book that the rear seat should be as far back as possible. I would prefer to sit in the back, but I outweigh my wife by about 100 lbs, and it may be hard to trim the canoe. I know how to calculate the seat placement to balance the boat, but I haven't figured how to make it work with me in the back, unless I am closer to the center.
The thwart placement is what has me most concerned. I may try to come up with some moveable thwarts to use temporarily until I decide on a permanent placement.