These boats are really coming together now. I put my two 2' by 8' tables side by side to assemble the deck sections. One hull is quite a bit lighter in color than the other, so they will have different woods in the deck. All of the wood used in the decks, except the western red cedar, is material I bought from a sawmill in De Kalb Texas 20 or 25 years ago. I had a piece of really nice bird's eye maple I had planned to use, but it seems to have disappeared along the way. I did find a piece of mulberry I had forgotten about and decided to use it. Mulberry has an interesting color and grain that I think will be worth the pain and aggravation of working with it.
The first set is going on the darker colored boat. The dark wood is black walnut, the red 3/8" accent strips are eastern red cedar, and the rest is western red cedar.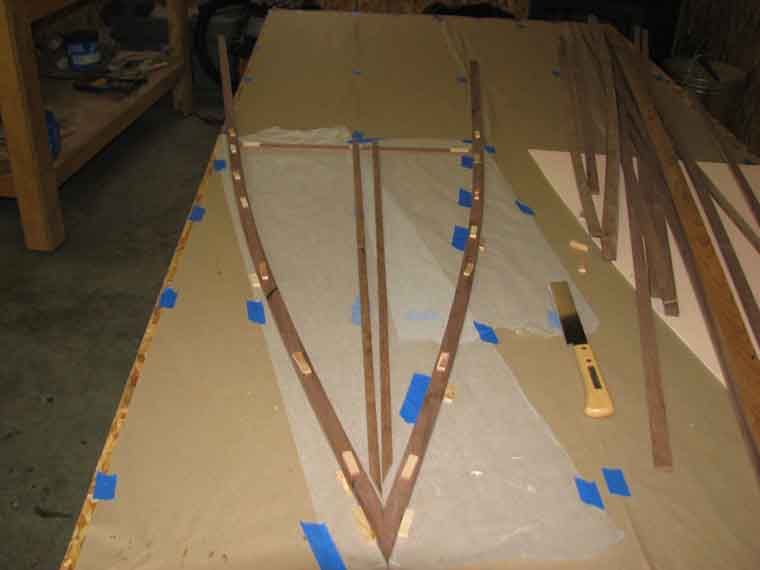 On the second set of decks, the red strips are eastern red cedar, the 3/8" accent strips are western red cedar, and the rest is mulberry. The mulberry is some of the most difficult wood to work with I have ever used. I used it in the past and don't remember it being quite so hard to work with. Maybe it got harder as it aged for a few decades in the barn. It required some serious clamping pressure to bend the strips. It reminds me of working with hickory or pecan wood.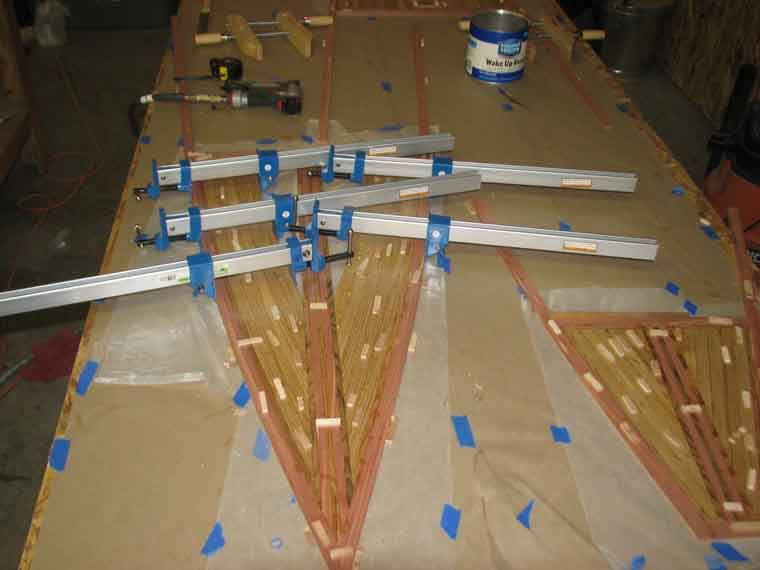 Decks are on. In addition to the tape, I used heavy blocks to hold them in place while they cured.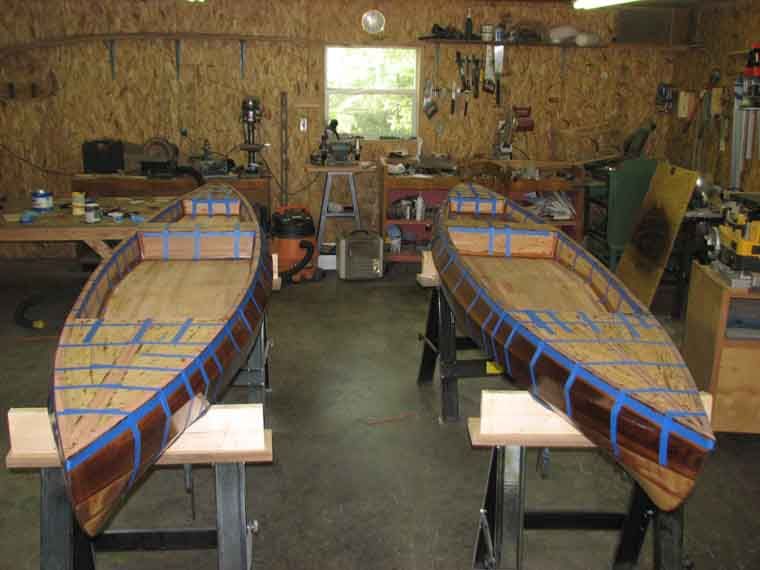 Almost ready for fiberglass.