As it sits right now...just a tick under 31 pounds
. It will prolly gain a couple more before its done, but for right now I'm going to use it a few times before doing the finish work.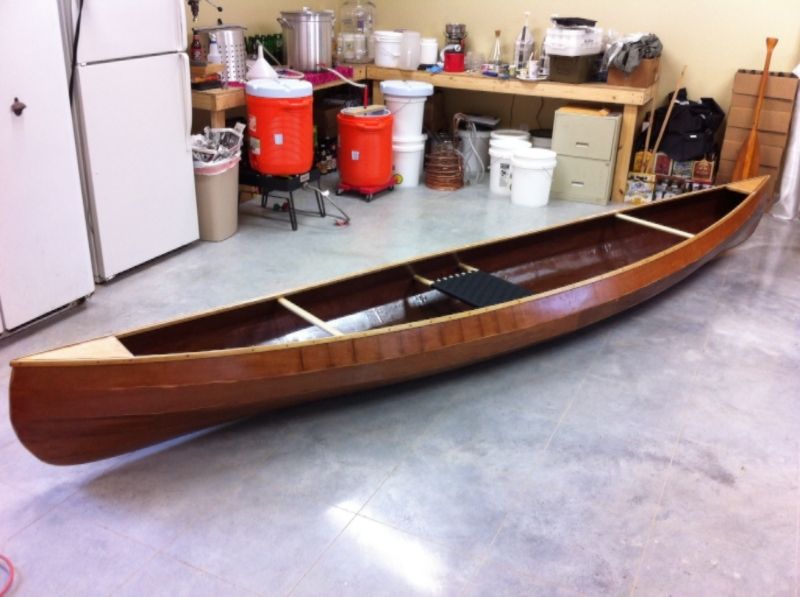 I do have to say this boat wound up with a few imperfections that will show even when its done
but its ok. I can make the next one better! The wood was really thin and difficult to work with. Some of the panels didn't align well especially where the fiberglass butt joints are. Then it sat for about a year with no glass on the inside and the roof leaked in the shed so it got wet. I almost quit right there. The top panel warped pretty bad and I had to make a bunch of relief cuts to pull it out (Ill post pics of that whole process later). But I'm glad I stuck with it because this is going to be a great little boat.
And I have to say...it paddles like a dream.