Wow. I can't believe it's been almost a year since I touched these boats. I had some serious health problems hit me and have not done much of anything for the past year. The doctor told me I appear to still be alive and it is time to start doing stuff again. He said building and paddling is fine, just don't try to lift very much. I started on these boats again last week. Other than a heavy layer of dust on everything, I am now calling them finished.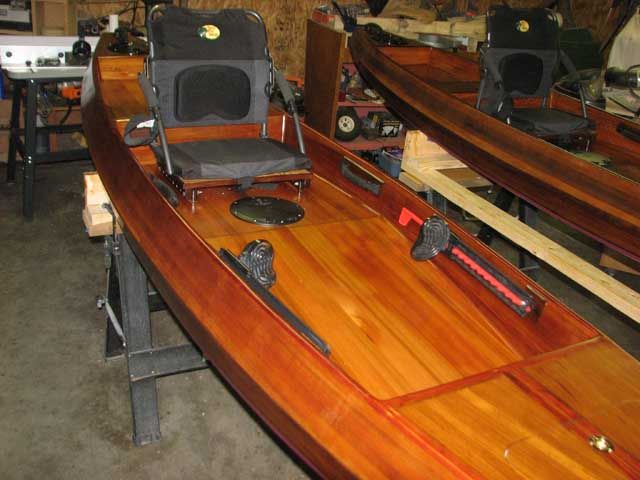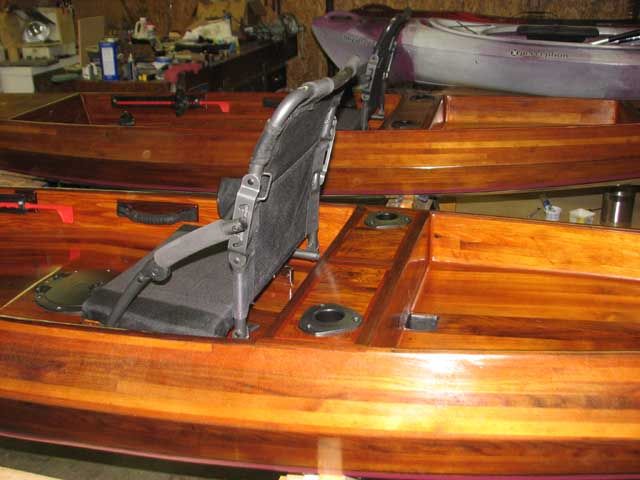 There is a pretty good sized storage area under the hatch in front of the seats. I wish I had tried to fit an eight inch hatch in there instead of the six inch.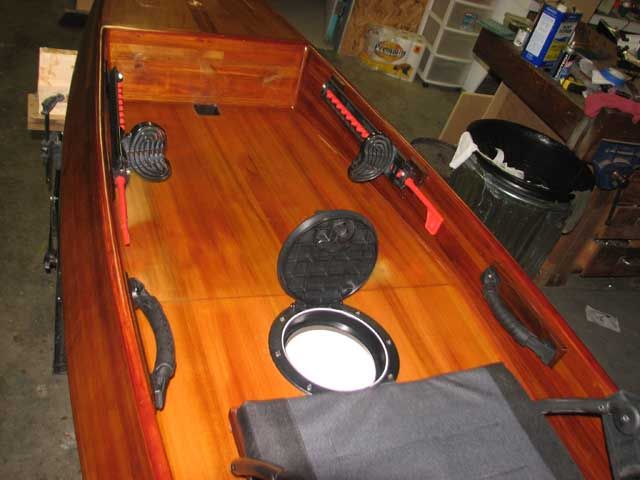 I used hidden bungees to hold the deck hatches in place. I wanted to keep the front decks as clean as possible, and did not want to use exposed bungees or straps. The internal bungees really hold them in place tight.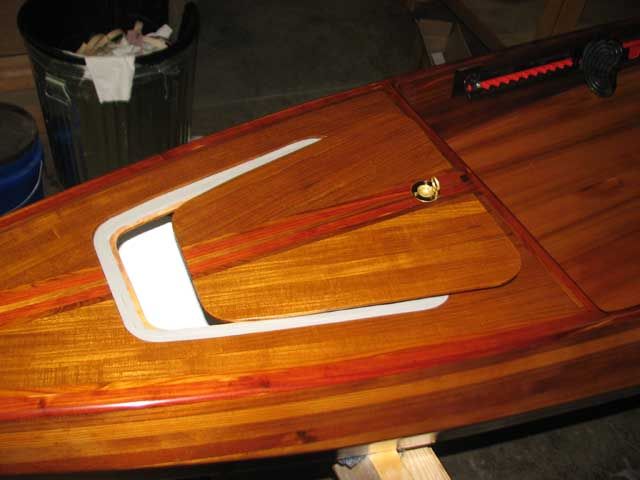 I have not weighed these yet, but I know they are too heavy for me to lift onto the top of a vehicle. I could have done it when I started them, but not now. I picked up a cheap double jet ski trailer that I will modify to haul them.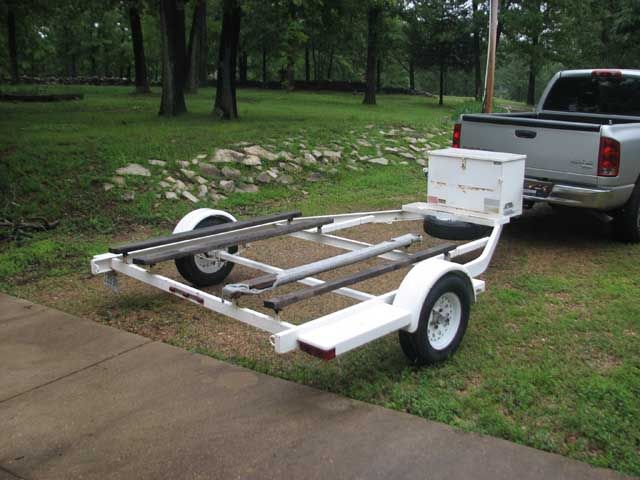 I hope to get them wet in the next few days.