Decided to hit the river today. Usually I dont drag this far up river but the waters up and I was feeling adventurous.
Then it happened. I caught my catfish for the year. I always get one a year with artificial. I side hooked it.
Then right after that. My first double! Twins LOL!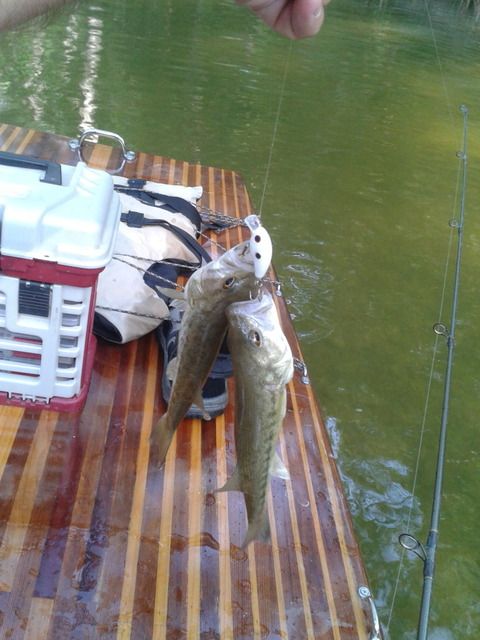 Nothing big or spectacular but hat a good time out on the water.