I unscrewed the supports on the strongback and turned the boat for the first time. She looks good, capacious and ready to modify.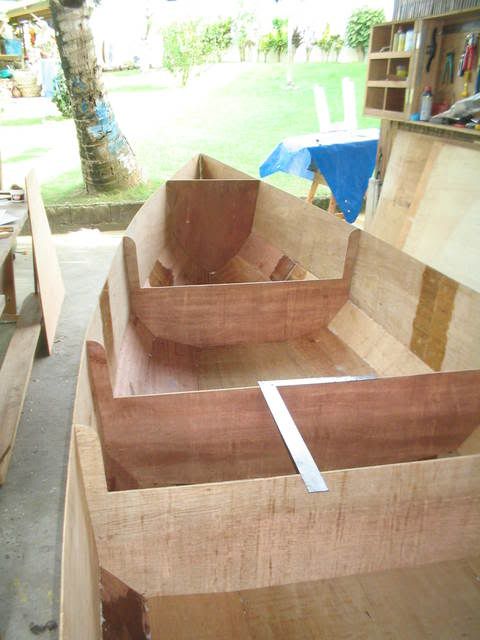 This bow front seat is a full meter long giving me room to make multiple storage compartments and flotation. Room for anchor, rope and more.
And the storage at the stern is large too. The motor well can be devoted to flotation so the stern seat can be all storage. It is .5 meter long and 1.3 meters wide. Lots of room in there. I would like help in deciding how to divide this room up, and how to access it. Hinged seats or making access ports in the vertical frames?
And then there is the middle seat, even wider than the stern seat.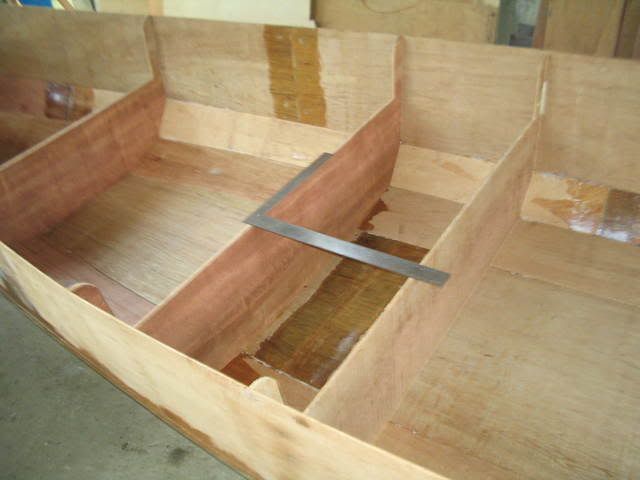 And when the seat tops are on it makes it look so much better.
I will be out of town quite a bit for the next several weeks so I have a chance to think about my options.
Dan in Davao