.......the most useful darn things ever invented!
.......So here was the problem.
Glueing down the rear deck of the Laker, I found that I couldn't get the last few inches to sit down flush with the upper edge of the hull (The result of a slight upward twist/warp of the assembled deck panels)
See very rudimentary illustration below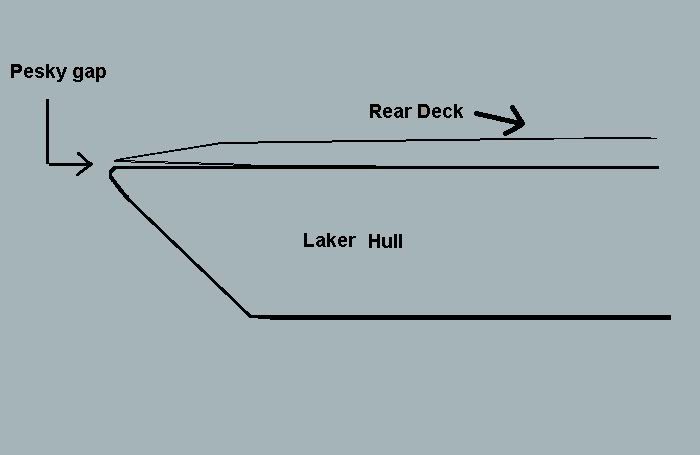 After much gnashing of teeth while trying to balance weights (bricks) on top...and dodging flying clamps that wouldn't stay clamped because of the angles involved....
I came up with this solution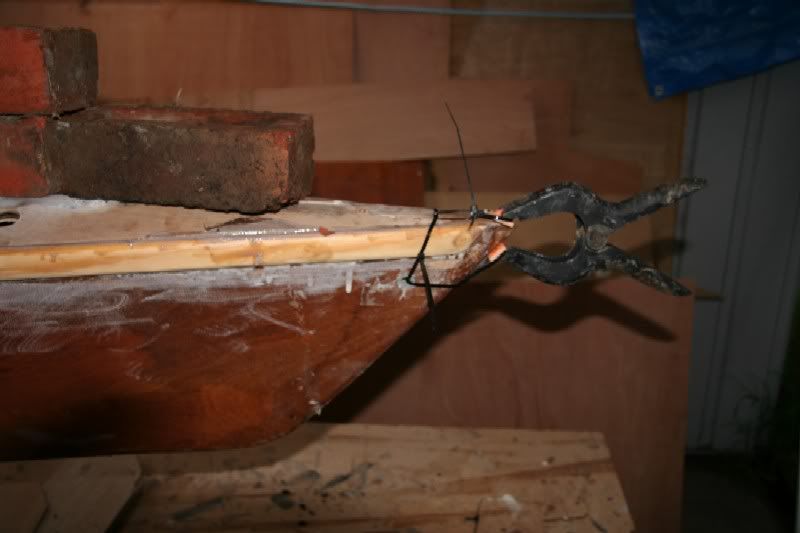 Problem solved
I might not be the first person to hog tie a clamp in place with cable ties.......
but I thought I'd put this up in case it helps anyone in a similar predicament.