Im starting to stitch my second Wadefish together & using the same frame work for the seat as I used for mine so I can then modify the second one before its epoxied together. I have the 3 lower panels loosely in place & sat my cardboard cutout in place. It looks like it will fit with out having to do too much work, just trim the little lip off where the drive will drop through. I then if the measurements work out the side of the drive can be glued to the seat side rails.
Side on shows the drive will still be recessed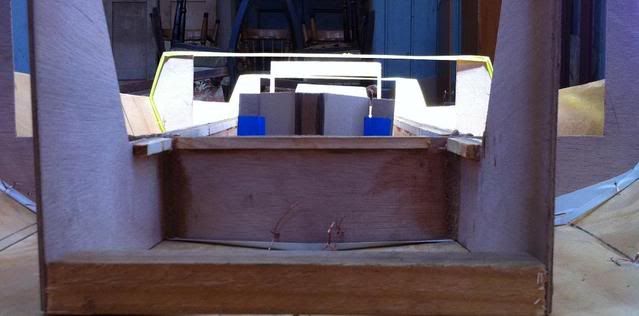 I mocked up the seat well on the floor & then sat my card board drive well as if it was up against Frame 2.
Thats looking like the right spot & it can them be fixed to both the back of Frame 2 & the 2 side rails for extra strength.