I got 2 sets of the C Tug Wheels for our Wadefish when we mover into our new place that is right on the waters edge.
We got the ones with the solid tires not the blow up ones.
They sit the best just behind the back of the seat with the tie a cross seat to help it from pulling back.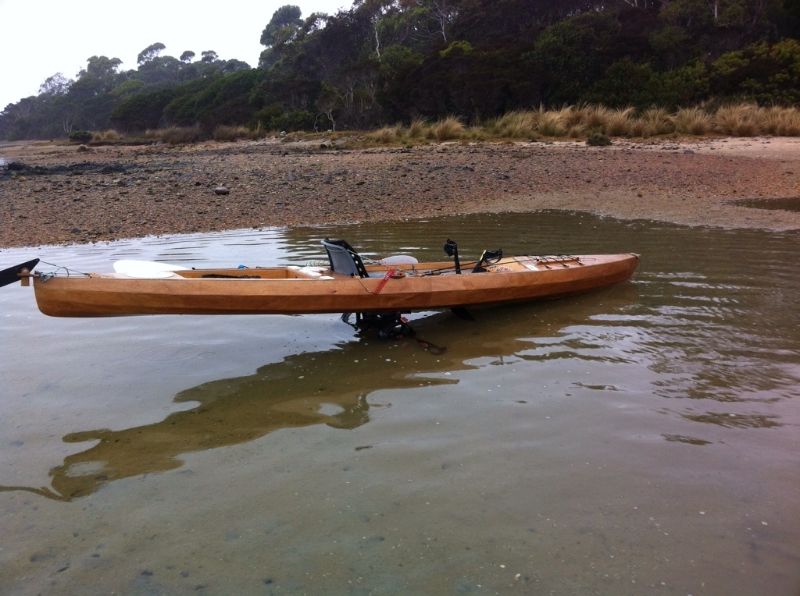 If I dont have anything other than my saftey gear in the front hatch I only need to slip the 2 side bunks off & the whole trolley slips up in the front hatch.
With more gear I have to strip the wheels off & separate the 2 halves but it will still fit.